Disorders in body's musculoskeletal system include pain in bones, joints, muscles, ligaments, nerves and tendons. These disorders can make a man restless, so, it is strongly recommended to visit an orthopedic doctor regularly. Orthopedic surgeons are specialists who specialize in joint replacement and repair of damaged nerves or relocation of compressed nerves. For any problem in joints, treatments of Knee Replacement (knee dislocation, knee pain), Musculoskeletal Infections, and Revision Hip and Knee Arthroplasty & Spine pain and bones one should contact an orthopedic immediately. Here is a list of best Orthopedic Doctors in Hyderabad who has a good reputation and excellence in the field of orthopedics.
Top 10 Best Orthopedic Doctors in Hyderabad
Dr. Mir Jawad Zar Khan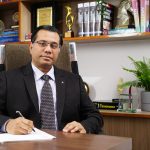 Dr. Mir Jawad Zar Khan is one of the best orthopedist in Hyderabad with an experience of 22 years as orthopedic surgeon and joint replacement and spine surgeon in Attapur, Hyderabad. He has done Masters that is M.S (Orthopaedics) from Osmania University, Hyderabad and M.Ch Orthopedics from Usaim, Seychelles. He has done a fellowship in Arthroplasty in world renowned orthopedic institute in Munich Germany where he has worked with international experts in joint replacements surgeries. He was awarded best outgoing postgraduate with highest marks in Andhra Pradesh state. He has undergone extensive training in trauma & orthopedics during his post graduation. He has further training in complicated fractures, joint replacements, spine surgery & arthroscopic ACL/PCL reconstruction, meniscal repair surgeries at prestigious Osmania General Government Hospital which is a tertiary care referral center in Andhra Pradesh & Telangana State during his senior residency. He has undergone advanced training in joint replacements as part of his fellowship program at prestigious Institutes of Lilavati, Beach Candy Hospital Mumbai & Max Hospital Delhi with International experts in the above fields. Dr .Jawad is an expert in computer navigation joint replacement surgery and has performed large series of navigated hip and knee replacement surgeries in Germany.
Dr. Mir Jawad Zar Khan practices at Germanten Hospitals, which is a hospital for advanced orthopedics & trauma in Attapur, Hyderabad. Dr. Jawad's team comprises of dedicated doctors, operation theater staff, physiotherapists & support staff who work in tandem & whose respective services complement each other for the total recovery & satisfaction of the patients. The hospital has a cashless facility for all insurance health cards & state govt employees and Aarogyasree and 24 hours ambulance service. Doctor can be contacted round the clock for any advice.
Address: Germanten Hospitals, 4-8-138/1/B, PVNR Expressway, Landmark: Opposite Pillar no: 150, Attapur, Hyderabad, Visit Web: https://www.germantenhospitals.com
Contact: 9989635555, 9000900937.
 Dr. Jayini P Rammohen
Dr. Jayini P Rammohen is a chief orthopedic surgeon, Pace Hospitals, Hi-tech, besides Avasa Hotel. He has done his masters from MS ortho SRMC (Porur) Chennai. Fellowship in arthroplasty in KIMS. Observership in arthroscopy (sports medicine) in Medicity Madantha, New Delhi. In the short experience of working in silicon hub of Hyderabad the expertise the art of diagnosing software related orthopaedic health problems, IT employees suffering from modern lifestyle disorders like neck pain, upper back ache, shoulder pain, low backache, knee pains, osteoporosis etc., he has expertise in diagnosing software & it employees suffering from modern lifestyle disorders.After his completion of master's degree he had opportunity to work in Gandhi General Hospital for 6 months with enormous hands on experience, then joined KIMS Hospital Secunderabad a tertiary care center, where he was fortunate enough to work with senior consultants with more than a decade of international exposure & experience, he was lucky enough to acquire best from all. Meanwhile did his fellowship in joint replacement. He practices in Hitech City, Hyderabad at Jayini Sports Clinic on MON – SAT: 10:00 AM – 3:30 PM. Fee is INR 500.
Address: Jayini Sports Clinic, Pace Hospitals, Landmark: Besides AvASA Hotel, Hyderabad
Phone: 089190 90169
Dr. Prabhat Lakkireddi
Dr. Prabhat Lakkireddi is a joint replacement surgeon, sports medicine surgeon and orthopedic surgeon in Jubilee Hills, Hyderabad and has an experience of 21 years in these fields. Dr. Prabhat Lakkireddi practices at Dr. Lakki Reddy sports injuries & minimally invasive joint replacement surgeon in Jubilee Hills, Hyderabad. He completed FRCS (trauma & ortho) from Royal College of Surgeons of Edinburgh (RCSE), U.K in 2010, MS – Orthopaedics from Kasturba Medical College – Mangalore in 1998 and membership of the Royal College of Surgeons (MRCS) from the Royal College of Surgeons (RCS), Uk in 2006.He is a member of Indian Arthroscopy Society, Indian Orthopaedic Association, twin cities orthopedic society and international biologics orthopedic society. Some of the services provided by the doctor are knee pain, shoulder pain, hip pain, ligament reconstruction and primary hip and knee arthroplasty etc.  He practices at Lakki-Scope Apollo Jubilee Hills Clinic on MON-SAT between 9:00 AM – 1:30 PM & 2:00 PM – 5:00 PM. Fee is INR 500.
Address: Apollo Health City, Apollo Hospitals, Jubilee Hills, Road No-92, Hyderabad
Phone: 040 6060 1066
Dr. Sunil Dachepalli
Dr. Sunil Dachepalli has 19 plus years' experience in Orthopaedics. After his under graduation and masters training in India, he worked in the UK for 10 years and underwent specialist training at all levels including fellowship in computer assisted joint replacements. He worked in the prestigious Wrightington Hospitals where Sir John Charnley popularized joint replacements for the first time in the world. His further training included Sports Medicine and Shoulder surgeries.He performed several Shoulder, Hip & Knee arthroscopies (Key hole surgeries) and Joint replacements. He specializes in performing computer guided joint replacements and treating sports injuries. He operated on several complex trauma cases and gave good results. He is one of the very few ATLS instructors in India, teaching medical & para medical staff about management of poly trauma. He practices in Madhapur, Hyderabad at Innovate Medical Center on MON, FRI – SAT: 8:30 PM – 10:00 PM. Fee is INR 400.
Address: Innovate Medical Center, Ayyappa Central Building, 3rd Floor, Ayyappa Society, Landmark: Opposite YSR Statue & Above Midland Bakery, Hyderabad
Phone: 040 4004 0400
Dr. M. Pradeep Reddy
Dr. M. Pradeep Reddy is a young and dynamic doctor with an experience of many joint replacements, making him the future of orthopedics. His passion for serving the patients by putting them at the core of each activity made him come up with the idea of setting up a unique specialty in the field of medicine, at Hyderabad Multispeciality Hospital, making it a holistic approach towards the treatment of the patients besides evidence based medicine. His expertise in the field of knee replacements, hip replacements, revision surgeries has awarded him with the best revision hip replacement surgeon for the region. He is one of the leading specialists in revision surgeries and has headed many successful procedures related to re-explorations.He is known for converting situations of no hope into successful procedures with his expertise, proper planning and dynamic execution. He practices in Malakpet, Hyderabad at Hyderabad Multispeciality Hospital on MON – SAT: 10:00 AM – 6:00 PM. Fee is INR 500.
Address: Hyderabad Multispeciality Hospital, 16-2-674/11, Judges Colony, Landmark: Near Hyderabad Kidney Center, Hyderabad
Phone: 040 2455 2424
Dr. K Sudhir Reddy
Dr. Sudhir Reddy is senior consultant in joint replacement surgery with landmark hospitals at Kukatpally, Hyderabad, India. He specializes in orthopaedics and joint replacement surgeries.Dr. Reddy acquired his MBBS and MS (orthopaedics) degrees from the prestigious All India Institute of Medical Sciences (AIIMS) in Delhi, along with M.Ch. (orthopaedics) from the UK. He completed his FRCS (Edinburgh) and FRCS Trauma & orthopaedic surgery from the UK.Dr. Reddy has worked as a consultant orthopaedic surgeon with several well-known hospitals across the uk including ninewells university hospital, royal national orthopaedic hospital, oswestry orthopaedic hospital and the wellington hospital.Dr. Reddy's clinical expertise lies in total knee arthroplasty, unicondylar knee arthroplasty, total hip arthroplasty, hip resurfacing, minimally invasive hip and knee arthroplasty, etc. He practices at Landmark Hospitals on MON – SAT: 1:00 PM – 2:00 PM. Fee is INR 500.
Address: Landmark Hospitals, 2, Hyder Nagar Main Road, Nizampet Crossroad, Landmark: Near Metro Railway Station & Opposite Vasanth Nagar Arch, Hyderabad
Phone: 040 4545 9999
Dr. Bhupin Singh Bakshi
Dr Bhupin Singh Bakshi worked as Head Department of Orthopaedic at leading corporate hospitals in Hyderabad. He is having 15+ years of extensive experience. He has special interest in the field of Arthroscopy and Sports Medicine.During his experience from last 15 years, he has worked at leading institutes as Head Department of Orthopaedic and treated many patients with fracture calcaneum sustained due fall from height, non-union of bones of upper and lower limbs. He also has special interest in arthroscopy and arthroplasty. He has done Arthroscopy (key hole surgeries of shoulder, knee, hip, ankle and elbow which has been done by very few surgeons till day. He has done research on Management of closed displaced intra-articular calcaneal fractures by percutaneous pinning, tendon repair technique, and radiological assessment in plantar fasciitis, elbow distraction, many more. He practices in Sikh Village, Hyderabad at Astra Orthopedics on MON – SAT: 5:00 PM – 9:00 PM. Fee is INR 350.
Address: Astra Orthopedics, Kalinga Diagnostics, Diamond Point, Secunderabad, Landmark: Opposite To Raja Rajeshwari Garden, Hyderabad
Phone: 040 6564 8100
Dr. A Mohan Krishna
Dr. A Mohan Krishna completed his Postgraduate Degree from Prestigious Annamalai University (Tamil Nadu) in the year 2006. After the Post Graduation he worked as senior registrar in the Nizams institute of edical Sciences, Hyderabad for a period of three years 2006 to 2009. During the tenure as senior registrar at NIMS he was trained in the management of complex trauma, deformity corrections, spinal deformity corrections (scoliosis, kyphosis) illizarov technique, arthroscopy, arthroplasty and tumour surgeries.He was Life Member of Indian Orthopaedic Association, pediatric orthopedic Association of India.He practices in Film Nagar, Hyderabad at Mohankrishna Orthopedic Doctor on MON – SAT: 9:00 AM – 6:00 PM. Fee is INR 500.
Address: Mohankrishna Orthopedic Doctor, Rd Number 10, Apollo Hospitals, Beside Film Nagar Temple, Landmark: Apollo Hospital, Hyderabad
Phone: 092472 58989
Dr. Aravind Gandra
Dr.Aravind Gandra started Medical training in JMM Medical College in 1996 and received my Bachelor of Medicine and surgery and then went on to do M.S Orthopedics from Bharathi Vidyapeeth Medical College, Pune, Maharastra in 2009.Having completed his training worked in Sunshine Hospital where he has done his fellowship in Arthroplasty and then joined Global Hospital and have done his fellowship in Spine for a period of 2 years and gained immense experience in Spine, anArthroplastan Trauma for a period of 3 years also assisted Musculoskeletal oncology limb salvage surgeries.His areas of strength are a degenerative spine deformities correction like posterolateral decompression and fusion including TLIF/PLIF, cervical decompression, and fusion both anterior and posterior, Spondylolisthesis fixations at all levels, Potts paraplegia at any level. He practices in Chanda Nagar, Hyderabad at Cure Super Speciality Ortho Clinics on MON-SAT between 6:00 PM – 9:00 PM. Fee is INR 300.
Address: Cure Super Speciality Ortho Clinics, Near Sri Venkateswara Swamy Temple, Hyderabad
Phone: 040 6555 1099
Dr. G K Sudhakar Reddy
Dr. Sudhakar Reddy has 18 plus years' experience in orthopedics. After his under graduation (MBBS – Osmania Medical College) and masters training (M.S Ortho – Gandhi Medical College) in India, he worked in the UK for 13 years and underwent specialist training in all fields of orthopedics attaining MRCS and subsequently FRCS Tr & Orth. He also completed MCh Tr & Orth from the prestigious Wrightington Hospitals /Edge Hill University in U.K. He sub- specialises in sports injuries and joint replacements completing diploma in sports and exercise medicine from U.K and attended a Fellowship in sports injuries and joint replacements from the centre of excellence in France (Centre Albert Trillat, Croix Rousse Hospital, Lyon). He practices in Lingampally, Hyderabad at Citizens Specialty Hospitals on MON – SAT: 9:30 AM – 1:30 PM & 2:30 PM – 4:00 PM. Fee is INR 500.
Address: Citizens Specialty Hospitals, Nallagandla Area, Seri-Lingampally, Landmark: Near Aparna Sarovar, Hyderabad
Phone: 040 6719 1919
Conclusion
Many people have pain in knees, joints (knee and elbows) & back pain etc. It can overcome via doing proper physical exercises. Also, one should eat a healthy and nutritious diet which must contain calcium, fibre and other important nutrients. Combined with it, visit an orthopedic on a regular basis. This list of the best Orthopedic Doctors in Hyderabad, along with their contacts, will certainly help you to find an Orthopedic Doctor for your problem.
This article is written by Shokhi Shreya.