A healthy smile is a gateway towards both physical and psychological wellness. It surely reflects one's self esteem and vitality along with being an indicator of general well being. Therefore it is important to preserve the health of teeth and related structures, as they are an indicator of the quality of life. The below enlisted Top 10 best dentists in India are pioneers in restoring the healthy glowing smiles of the people in the Country. They are experts in state of the art cosmetic dentistry, palliative dental care and dental rehabilitation. There are some of the best dentists in Mumbai, and some very credible dentists in Kolkata too, who can assure really good treatment. A number of international clients find it convenient and practical to get treated in India, thanks to these popular dentists in the country.
Top 10 Best Dentists in India
If you are suffering from chronic dental ailments, you should consult the best dentist in India, the primary reason being a complication of certain procedures. Also, the facial structure can alter in them maxillofacial surgeries and change your looks forever.
Dr. Shashi Bhushan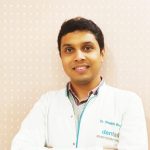 He is a renowned dental surgeon in Delhi and is known for his expertise in the field of maxillofacial prosthodontics, dental implants, aesthetic dentistry and smile design procedures. He has expertise in dental implants and dental aesthetics and is one of very few specialists in his field providing customized 3D implants. He is an internationally trained implant specialist and is specialized in doing implant surgeries in the most non-invasive way. He practices latest technique of placing digital dental implants which is done without any cuts and stitches. He is one of the very few dentists in India adopting this technique of placing dental implants.
He is one of the very dentists in India practicing holistic dentistry in India that is an approach of dentistry focused towards maintaining overall body health along with dental health. He is a true perfectionist and is known to be extremely particular about the quality of work that he delivers. You can consult him at Dent Ally, Monday to Saturday, 10 am to 8 pm. The approximate consultation fees for this doctor is INR 500.
Address 1: New Delhi- Dent Ally, B-18, Balbir Saxena Marg, Gulmohar Park, New Delhi (Near Green park metro station)
Address 2: Gurugram, Haryana- Dent Ally, C-14 Sushant Lok, Phase 1, Sector 43, Opposite Courtyard Marriott Hotel (Near HUDA City Centre Metro Station), 122002
Contact no.: 9266665081
Dr. Priyank Sethi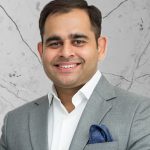 Dr. Priyank Sethi, is one of the best dentists in Delhi.He graduated and completed his post graduation from Peoples College of Dental Sciences and Research Center, in the field of Conservative Dentistry and Micro Endodontics. He further received advanced training in Digital Smile Designing and Full Mouth Rehabilitation from Germany. He is one of the few in the country who have been awarded with Doctor of Philosophy (PhD) in Dental Sciences. With a rich international exposure, he has been successfully treating patients from more than 20 countries and is one of the leading dentist of the country. He has also been awarded as the Best Dentist of India. He is quite popular and is a preferred dentist by the Ministry of India Officials. Founder and CEO Of Stunning Dentistry, Dr. Priyank Sethi established this award winning Luxury and Elite dental brand. Here they combine their artistic, technical and communication skills with empathy to create an Elite Dental Experience for the class of patients who wish to have "No Compromise Dentistry". You can book Appointment with Dr. Priyank Sethi, by calling or visiting the below address.
Drs Shalaka and Saurabh Kadali
Delivering the legit epitome of best service and care one can desire, Dr. S Kadali has limited himself to two dental clinics, with the necessary support staff and visiting specialists as and when required. The doctors have made a reputation for themselves over the course and vigorous practice of 19 years, and over this period they have have built a reputation for excellent standards in dental care and the sheer number of patients who have traveled internationally to experience their skill and expertise vouch for this fact. Their major objective is to restore beautiful smiles and not just that, the duo also travels to USA once a year, to keep themselves updated with the latest technology. If that is not sheer perfection, we are quite unsure about what is.
Address:

40/102 Sargam Society oshiwara Mhada Andheri west, Oshiwara Link Road, Andheri West, Mumbai – 400053, Near Oshiwara police station next to Shreejis hotel.

Phone: 022 26359490
Dr. Agravat
One Touch Wedding Smiles makeover is what has made Dr. Agravat top the list of Popular Dentist in India. Dr. Bharat Agravat is the founder of Agravat Dental implant Center in Ahmedabad, India. The center offers the best quality dentist in the country and some of the high-end dental procedures to safeguard the teeth and the gums. Dr. Agravat Dental Implant is one of the most knowns and recommended in India. The doctor offers Advanced dentistry of the 21st century through his latest painless dental technology and Advanced gadgets. They eliminate fear from their clients and take informed dental decisions making the entire hospital visit easy and fearless. The doctor is an expert in developing young & a fresh profile of the face through reduction of skin folds at a corner of the mouth and in Dental Implants, Crown & Bridge, Painless Single Sitting Root Canal Treatment, Cosmetic Dentistry, Smile makeover, perfect smile, Smile Makeover by Laminations, laser tooth whitening. He has some really good dental plans to offer.
Address: UF-2, Mohini tower, B/S Pride Hotel, Near Judge's crossroad, s. g. highway, Satellite, Bodakdev, Ahmedabad – 380054.Gujarat, India. Phone No: (M) 9825763666 (O) 079-3008919.
Contact No.- 098257 63666
Dr. Arun Setia
Dr. Arun Setia, Siri Fort is a senior consultant for dental surgery and maxillofacial surgery in a number of prestigious hospitals in India. He is one of the top 10 dentists in India and is in practice for the past 40 years and specializes in maxillofacial surgery. He practices in both California and in India and has so far performed more than 5000 oral surgeries relevant to oral cancers, congenital defects and oral and facial trauma. He is one of the best dentists in Delhi.
Address: 11, Siri Fort Road, Sadiq Nagar, New Delhi 110049 Ph- 098 10 083062.
Contact No.- 098100 83062
Dr. Sunil Khosla
He is one of the Top 10 best dentists in India with his masters in orthodontics and dentofacial orthopedics and 36 years experience in these fields. His clinic is one of the top multispecialty dental clinics in the country where the most professional and high-end dental procedures are performed at the most reasonable cost. The doctor along with his team is on the continuous march in becoming number one dentist in the country. World class dental treatment in orthodontics, painless dental implants, cosmetic dentistry, tooth colored filling, radiology, endodontics are performed by this dentist. His clinic is a pioneer in dental tourism in India and offers the best care for clients both in India and Abroad. They have some special offers to provide at a user friendly cost.
Address: Safdarjung Enclave, Delhi, B-4/76, Safdarjung Enclave, Landmark: Near Kamal Cinema, Delhi
Contact No.- 011 2616 3111
Dr. Hubert Gomes
He is one of the well-known Dentists in India who has been in Dental practice for decades. His Dental clinic is featured with a number of credible features such as in-house Dental Ceramic Lab, a Carl Zeiss clinical 25x Microscope, latest Digital Panoramic x-ray system, world-class Sterilisation System from Melag, Laser unit, Piezo bone cutter (from Osada Germany) and a dedicated Implant treatment room. Such a well equipped dental facility is a rare to see in India and is undoubtedly a leading dental facility in the country. Dr. Hubert Gomes dental clinic is one of the bests in Goa. Dr. Hubert Gomes reviews are all very positive and his patients strongly recommend him. He keeps treatment costs low for both Indian and oversees patient favoring dental tourism in the country. His signature dental specialties are cosmetic dentistry, teeth whitening, and bleaching, dental implants, Root canal treatment, treatment for gum diseases, placement of ceramic veneers, crowns and bridges etc. You can check out Dr.Hubert Gomes price list.

Address: Dr. Hubert Gomes Dental Clinic, Ground floor, 'Reliance House', Near BATA showroom Margao, Goa, India- 403601. Ph: (+91832) 2714370, 2700013, 2736827, 2703929.
Contact No.- Clinic Telephone: (91832) 2714370, 2700013, 2736827, 2703929
Dr. Arun Grover
He is a consultant dentist for more than 24 years, practicing in New Delhi and he has secured a masters degree in Dental Public Health from Kings College, London. He is the member of a number of Dental professional organizations and is an expert in treating all types of gum problems through Surgery. Dr. Arun Grover Dental Clinic is one of the most known in Delhi and in the country. His other areas of expertise are, dental implant fixing, Gum disease treatment, teeth whitening, surgical tooth extraction, crowns and bridges fixing etc. He consults at Dental Clinic and Dental implants Centre, Shakti Vihar, Pitampura, New Delhi. He is also a visiting dentist at Apollo Dental clinic.
Address- 1, Pitam Pura Road, Shakti Vihar, Pitampura, Delhi, 110034
Contact No.- 011 2702 5081
Dr. Harshwardhan Arya
Dr. Harsh Arya is one of the top 10 Popular dentists in India and has conducted a number of National Seminars in Cosmetic and Restorative Dentistry and Dental Implants. He is the course director of continuing dental education and regularly conducts courses on porcelain laminate veneers, Implantology, Fixed Prosthodontics etc. He is a consultant Prosthodontist at Nagpur and Mumbai for the restorative, implant and aesthetic dentistry. He is the pioneer in introducing the CEREC technology in Central India. He has sourced the best of machinery and materials to ensure faster and more efficient dental treatment with the best end result.
Address: Dr Arya's Dental Clinic, Indu Yash II (Opp NIFD), Near Ram Nagar Square, 186 Shivaji Nagar, Nagpur,Maharashtra, India 440010 Phone No: 91-712-6612697 , 09011013232.
Dr. Gagan Sabharwal
Dr. Gagan Sabharwal, New Delhi is a pioneer in oral and Maxillofacial surgery with a fellowship in cleft lip and palate surgery. He is practicing as a consultant dental surgeon and Implantologist for the past ten years. He is one of the top dental surgeons in India, specializing in Dental implants, Sinus lift and Bone Grafting Surgery, surgery for wisdom tooth impaction, surgical treatment of facial trauma and fractures, surgical treatment of cleft lip and palate, orthognathic surgery and surgical treatment of temporomandibular joints. You can request an appointment with Dr. Gagan Sabharwal.

Address: G-241, Landmark: Next to Punjab National Bank Naraina, Delhi
Contact No.- 011 4503 3566
Conclusion
These top 10 best dentists and their clinics in India have gained immense popularity all over the world for the quality treatment they offer for their clients in India and abroad. Their clinics are manned by the team of accredited dentists who are experts in all fields starting from general dentistry to cosmetic dentistry and orthodontics. They also use an array of latest types of equipment and tools, the path towards painless dentistry.