Top 10 Best Dentists in Delhi – List 2018
Beautiful smiles are not just beauty indicators, but are also confidence enhancers. A broad and a beautiful smile undoubtedly comes out of  a healthy oral cavity. Dental problems have taken different forms these days starting from simple tooth decay to tooth replacement. Thanks to expert dentists in Delhi who are able to tackle and address every single tooth problem at its initial stages itself. Starting from tooth extraction to mouth rehabilitation, everything is as simple as cake walk for these top 10 best dentists in Delhi. Their years of experience and areas of expertise are amazing that their clients always feel comfortable, taking treatment from them.
Top 10 Best Dentists in Delhi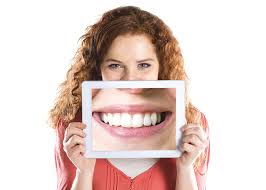 Dr. Abhishek Arora
He is one of the most popular dental surgeon, Implantologist, Aesthetic Dentist and Cosmetic dentist in Delhi with more than 15 years experience in the field of Dentistry. He is known among his clients for his expert aesthetic dentistry practice and dental Implant procedures. His well established clinic, Dr Abhishek Arora's Dental Care at Malviya Nagar, is completely equipped to handle all types of dental procedures such as dental implants, teeth whitening, porcelain veneers, smile corrections, gap closures, fixed teeth, root canal treatment, gum surgery, braces, kids dentistry, metal free crowns/bridges, wisdom teeth extractions etc. He is available for consultation all through the week for a consultation fee of INR 200.
Dr. Poonam Nagpal
She is one of the Top 10 best dentists in Delhi and is has procured a Masters degree in Advanced Aesthetics and Cosmetic Dermatology. She has more than 12 years experience in Cosmetic dentistry. she is acknowledged as one of the best root canal specialist and cosmetologists in Delhi and is an expert in handling emergency dental problems. She is an expert in cosmetic smile recontouring using laminates and composites. She is skilled in cosmetic facial correction such as  gummy smile, Lip augmentation, cheek augmentation, nose reshaping and other wrinkle treatments using botox and fillers. She consults at Matrix Dental and Skin Lounge Vasant Vihar and at Matrix Dental and Skin Clinic, Vasant Kunj, Delhi. Her consultation fee is INR 800 and she consults here from Monday to Saturday.
Dr. Col. Saroj Kumar Ojha
He is a Oral Implantologist and Periodontist practicing in Delhi and helping people with artificial dental implants, thereby enabling them taste their favourite food even after losing their tooth. He is a master of Oral Laser applications and painless dental procedures with more than  37 years experience in dentistry. He is one of the most popular dentists in Delhi, practicing at Feliz Dent Advance Dental Care, Laser and Implant Center, Pocket 4, Sector 11, Delhi. He consults on all days of the week and his consultation fee is INR 300. His client Saurabh Shukla testimonies the dentist as one of the best dentist he has ever consulted, for the doctor cares with a smiles and handles even complicated dental procedures at ease.
Dr. Sourabh Nagpal
He is an expert in prosthodontics, oral Implantology and cosmetic and Esthetic dentistry with more than 12 years experience in these fields. He is considered one of the top 10 best dentists in Delhi and runs one of the best implantology centers in New Delhi. His areas of expertise includes prosthodontics, dental bridges, crowns, dentures, dental implants supported by prosthesis etc. He is also an expert in soft tissue contouring and cosmetic smile designing. He runs Matrix Dental Implant Lounge & Matrix Dental and Skin Lounge at Vasant Kunj and at Poorvi Marg and is available for consultation in these centers all through the week. His consultation fee in INR 800. He also consults at Holy Angels Hospital.
Dr. Yogesh Rao
He is an expert prosthodontist and crown Bridge specialist with more than 9 years experience in the field of dentistry, aesthetic dentistry and dental surgery. In a short span of 9 years expertise he has grown to be the most popular dentist in Sector 7, New Delhi. His clinic Oraa care smile dental clinic at Ramphal chowk is popular for expert dental services among locals. The Doctor consults in this clinic from Monday to Sunday for a consultation fee of INR 200. He also consults at Yadav Dental Clinic, Rajokari and Dental Zone Academy, Nangloi at on-call basis. His areas of expertise includes, crowns and bridges fixing, facial trauma treatment, crown lengthening, cast partial denture fixation, craniofacial prosthesis, ceramic bridges and crowns fixing etc.
Dr. Animesh Agarwal
Dr. Animesh Agarwal is a master in dentofacial orthopaedics and orthodontics. He is more than 10 years experienced in Implantology, orthodontics and aesthetic dentistry. He is an eminent dental surgeon at the President Estate Clinic. He has extensive experience in Clear path aligners or invisible braces and lingual braces placement which makes him top the list of Top 10 best dentists in Delhi. He practices at Delhi Dental cosmetics, Kingsway camp Delhi, from Monday to Saturday and his consultation fees is INR 100. His service areas are tooth extraction, crowns and brides placement, fixed prosthodontics, dental implant fixing, complete and partial denture fixing, lingual orthodontics etc.  
Dr. Arun Kant
He is an eminent prosthodontist and popular crown bridge specialist in Delhi. He has about 6 years experience in the field of dentistry, dental surgery, implantology and prosthodontics. His dental and maxillofacial treatment are quite famous among the people in Delhi NCR, he is also an expert in dental implant fixing, dental fillings, dentures placement, oral and maxillofacial surgery, invisible braces placement, tooth extraction, crowns and bridges placement etc.  He consults at Naturopathy Dental Clinic, Dwarka, Sector 7 and is available here for consultation from monday to Sunday. His consultation fee is INR 100.
Dr. Vipin Behrani
He is an expert dentist, dental surgeon, cosmetic dentist and implantologist with more than 18 years experience. He practices at City Dental and Orthodontic clinic, at West Patel Nagar and follows specialized and personalized dental care for the entire family. The clinic also has a team of experienced consultants who consults at the clinic as visiting doctors. His City Dental and orthodontic clinic is located at Patel Nagar, Delhi, Bliss child and dental clinic, Vikas Puri, The caring touch laser and Implant Center, Rajendra Nagar. His clients testimonies him as the best dental consultant, cheap and best doctor who charges for his excellent services appropriately and is not greedy.
Dr. Sumanto Bagchi
She is an eminent dentist with ten years experience in the field of dentistry. She currently practices at Dr. Bagchi's Dental and Medical Centre in Dwarka, Delhi and hold a diploma in Health Administration as well. Some of the eminent dental care services offered by the doctor includes, aesthetic dentistry, dental fillings, tooth extraction, root canal treatment, partial and complete dentures fixing etc. His Client, Ashish Das says," The doctors is quite accommodating and spends time in checking the problem, explaining the condition and offering prompt solution. He is a young doctor who listens to his patients patiently even after his working hours". Dr. Sumanto Bagchi is available for consultation on all days except Wednesday and his consultation fee is INR 200.
Dr. Vishal Gupta
He is a senior consultant in dentistry and is an expert in orthodontics and dentofacial orthopedics. He is a popular dentist in Delhi for his excellent knowledge in full mouth rehabilitation with the help of implants. He heads the department of dentistry in Fortis Escorts Heart and Research Institute and at Primus Hospitals since 2008. He consults at a number of Hospitals in and around Delhi such as Dr.Soni's Dental Clinic, Lajpat Nagar, Dentaris dental clinic, New Friends colony, Scope Advanced Dentistry and Implantology, Safdarjung etc. He consults in these centers at on-call basis and his consultation fee is INR 500
Conclusion
The List is a comprehensive compilation of the most popular dentists in Delhi based on the expert dental services they afford, their area of expertise, years of experience and how well they accommodate their clients in their Dental care. They are experts in different spheres of dentistry taking dental science into an extremely new level, benefiting clients with different dental ailments and deformities. Also check out the best places in Delhi for teeth whitening and root canal. 
Source:
https://www.credihealth.com/doctors/delhi-ncr/dental-surgery
Note: For compiling the list Essencz takes into account various genuine sources such as Google reviews, peer site reviews and rating on other credible health websites. Ratings reflect the Doctor's or Hospital's Accuracy of diagnosis, Experience, Qualification, Infrastructure, Success Rates and overall services.