Beautiful smiles are not just beauty indicators but are also confidence enhancers. A broad and beautiful smile undoubtedly comes out of a healthy oral cavity. Dental problems have taken different forms these days starting from simple tooth decay to tooth replacement. Thanks to expert dentists in Delhi who are able to tackle and address every single tooth problem at its initial stages itself. Starting from tooth extraction to mouth rehabilitation, everything is as simple as a cakewalk for these top 10 best dentists in Delhi. Other than that, there are some of the best dentists in North Delhi and some credible dentists in South Delhi, working at some of the best dental clinics in Delhi and they are some very good dental clinics for teeth whitening and some dental clinics are excellent for root canal. Their years of experience and areas of expertise are amazing that their clients always feel comfortable, taking treatment from them.
Top 10 Best Dentists in Delhi
With the help of the best dentists in Delhi, you can help gain the gorgeous smile that everyone desires.
Drs. Sourabh and Poonam Nagpal
D
entist Couple Dr. Sourabh Nagpal and Dr. Poonam Nagpal are among the top dentists in Delhi. Both are MDS (Specialist Dentist). Dr Sourabh Nagpal is a specialist for Crowns, Implants & Dentures. Dr Poonam Nagpal is a specialist for Root Canal Treatment. This Dentist Couple is the well-known team for high precise Cosmetic Smile Designing of Celebrities, Models, News anchors. Their USP is Full Mouth Dental Implant treatment and is highly recommended by overseas patients. Matrix Dental serves one of the best and favourite destinations for Dental Tourism in New Delhi in India, being near to International Airport and transparent costing clearly displayed on website makes Matrix Dental team Top in Delhi. Matrix has Dental Centres in Vasant Vihar and Vasant Kunj both easily accessible by Delhi Metro. You can consult them Monday to Saturday from 10 am to 8 pm at any of their clinics. Call the phone no. given below to make a prior appointment.
Address 1:

Matrix Dental and Skin Lounge, 70, Poorvi Marg, oppo Modern School, Vasant Vihar, New Delhi, Delhi 110057

 For more info visit www.delhi.dental (India's first .dental website)
Address 2: 8372,Sector C,Pocket 8 , Vasant Kunj Delhi-110070
Phone:

088264 62000
Dr. Shashi Bhushan Gupta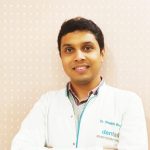 He is a renowned dental surgeon in delhi with an experience of 7 years in feild of maxillofacial prosthodontics, dental implants, aesthetic dentistry and smile design procedures. He has expertise in dental implants and dental aesthetics and is one of very few specialists in his field providing customized 3D implants. He is an internationally trained implant specialist and is specialized in doing implant surgeries in the most non-invasive way. He practices latest technique of placing digital dental implants.
He is one of the very dentists in India practicing holistic dentistry in India that is an approach of dentistry focused towards maintaining overall body health along with dental health. He is a true perfectionist and is known to be extremely particular about the quality of work that he delivers. You can consult him at
Dent Ally
, Monday to Saturday, 10 am to 8 pm. The approximate consultation fees for this doctor is INR 500.
Address: Dent Ally, B-18, Balbir Saxena Marg, Gulmohar Park, New Delhi (Near Green park metro station)
Contact no.: 9266665081
Dr. Priyank Sethi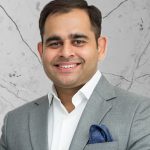 Dr. Priyank Sethi,  is one of the best dentists in Delhi. He graduated and completed his post graduation from Peoples College of Dental Sciences and Research Center, in the field of Conservative Dentistry and Micro Endodontics. He further received advanced training in Digital Smile Designing and Full Mouth Rehabilitation from Germany. He is one of the few in the country who have been awarded with Doctor of Philosophy (PhD) in Dental Sciences.
With a rich international exposure, he has been successfully treating patients from more than 20 countries and is one of the leading dentist of the country. He has also been awarded as the Best Dentist of India. He is quite popular and is a preferred dentist by the Ministry of India Officials.  Founder and CEO Of Stunning Dentistry, Dr. Priyank Sethi established this award winning Luxury and Elite dental brand. Here they combine their artistic, technical and communication skills with empathy to create an Elite Dental Experience for the class of patients who wish to have "No Compromise Dentistry". You can book Appointment with Dr. Priyank Sethi, by calling or visiting the below address.
CALL/ WhatsApp :  +91 7428412626 
He is one of the most popular dental surgeon, Implantologist, Aesthetic Dentist and Cosmetic dentist in Delhi with more than 15 years experience in the field of Dentistry. He is known among his clients for his expert aesthetic dentistry practice and dental Implant procedures. His well established clinic, Dr Abhishek Arora's Dental Care at Malviya Nagar, is completely equipped to handle all types of dental procedures such as dental implants, teeth whitening, porcelain veneers, smile corrections, gap closures, fixed teeth, root canal treatment, gum surgery, braces, kids dentistry, metal free crowns/bridges, wisdom teeth extractions etc. He is available for consultation all through the week for a consultation fee of around INR 200.
Address: Dr. Abhishek Arora's Dental Care 7/95, ground floor,, Malviya Nagar, New Delhi, Delhi 110017
Phone: 098680 89291
Dr. Col. Saroj Kumar Ojha 
He is a Oral Implantologist and Periodontist practicing in Delhi and helping people with artificial dental implants, thereby enabling them taste their favourite food even after losing their tooth. He is a master of Oral Laser applications and painless dental procedures with more than  37 years experience in dentistry. He is one of the most popular dentists in Delhi, practicing at Feliz Dent Advance Dental Care, Laser and Implant Center, Pocket 4, Sector 11, Delhi. He consults on all days of the week and his consultation fee is around INR 300. His client Saurabh Shukla testimonies the dentist as one of the best dentist he has ever consulted, for the doctor cares with a smiles and handles even complicated dental procedures at ease.
Address:

8, Sector 11, Pocket 4, Sector 11 Dwarka, Dwarka, Delhi, 110075
Dr. Yogesh Rao
He is an expert prosthodontist and crown Bridge specialist with more than 9 years experience in the field of dentistry, aesthetic dentistry and dental surgery. In a short span of 9 years expertise he has grown to be the most popular dentist in Sector 7, New Delhi. His clinic Oraa care smile dental clinic at Ramphal chowk is popular for expert dental services among locals. The Doctor consults in this clinic from Monday to Sunday for a consultation fee of around INR 200. He also consults at Yadav Dental Clinic, Rajokari and Dental Zone Academy, Nangloi at on-call basis. His areas of expertise includes, crowns and bridges fixing, facial trauma treatment, crown lengthening, cast partial denture fixation, craniofacial prosthesis, ceramic bridges and crowns fixing etc.
Address:

E-517, Rohit Plaza, Ramphal Chowk, Sector 7, Dwarka, New Delhi, Delhi 110075

Phone:

093100 37715
Dr. Animesh Agarwal
Dr. Animesh Agarwal is a master in dentofacial orthopaedics and orthodontics. He is more than 10 years experienced in Implantology, orthodontics and aesthetic dentistry. He is an eminent dental surgeon at the President Estate Clinic. He has extensive experience in Clear path aligners or invisible braces and lingual braces placement which makes him top the list of Top 10 best dentists in Delhi. He practices at Delhi Dental cosmetics, Kingsway camp Delhi, from Monday to Saturday and his consultation fees is around INR 100. His service areas are tooth extraction, crowns and brides placement, fixed prosthodontics, dental implant fixing, complete and partial denture fixing, lingual orthodontics etc.They show effective results as you check here.

Address:

2413 Basement, Hudson Lane, Kingsway Camp, Delhi, 110009

Phone:

095605 53331



Dr. Arun Kant 
He is an eminent prosthodontist and popular crown bridge specialist in Delhi. He has about 6 years experience in the field of dentistry, dental surgery, implantology and prosthodontics. His dental and maxillofacial treatment are quite famous among the people in Delhi NCR, he is also an expert in dental implant fixing, dental fillings, dentures placement, oral and maxillofacial surgery, invisible braces placement, tooth extraction, crowns and bridges placement etc.  He consults at Naturopathy Dental Clinic, Dwarka, Sector 7 and is available here for consultation from monday to Sunday. His consultation fee is around INR 200.
Address:

E-566, Ground Floor, Sector 7 Ramphal Chowk, Near Om Bikaner sweets, Dwarka, Block E, Palam Extension, Palam Colony, Delhi, 110075

Phone:

099904 45971
Dr. Vipin Behrani
He is an expert dentist, dental surgeon, cosmetic dentist and implantologist with more than 18 years experience. He practices at City Dental and Orthodontic clinic, at West Patel Nagar and follows specialized and personalized dental care for the entire family. The clinic also has a team of experienced consultants who consults at the clinic as visiting doctors. His City Dental and orthodontic clinic is located at Patel Nagar, Delhi, Bliss child and dental clinic, Vikas Puri, The caring touch laser and Implant Center, Rajendra Nagar.He charges around INR 300.

Address:

15-33, West Patel Nagar, West Patel Nagar, New Delhi, Delhi 110008

Phone:

093128 78960
Dr. Sumanto Bagchi
She is an eminent dentist with ten years experience in the field of dentistry. She currently practices at Dr. Bagchi's Dental and Medical Centre in Dwarka, Delhi and hold a diploma in Health Administration as well. Some of the eminent dental care services offered by the doctor includes, aesthetic dentistry, dental fillings, tooth extraction, root canal treatment, partial and complete dentures fixing etc. His Client, Ashish Das says," The doctors is quite accommodating and spends time in checking the problem, explaining the condition and offering prompt solution. He is a young doctor who listens to his patients patiently even after his working hours". Dr. Sumanto Bagchi is available for consultation on all days except Wednesday and his consultation fee is around INR 200.
Address:

146, 1st floor Vardhman plaza, D.C plaza plot, 7, Sector 11, Dwarka, Delhi, 110075

Phone:

099998 20203
The List is a comprehensive compilation of the most popular dentists in Delhi based on the expert dental services they afford, their area of expertise, years of experience and how well they accommodate their clients in their Dental care. They are experts in different spheres of dentistry taking dental science into an extremely new level, benefiting clients with different dental ailments and deformities.  Hope this list of best dentists in Delhi helps.