Hospitals are those owned by a non-profit company or a non-profit organization and are been privately funded by the payment of patients for their medical services or through privately and government-owned health insurance schemes. In a country like India where health care facilities are borne both by government and private agencies, responsibility lies equally for these hospitals in rendering quality healthcare for the people. Private hospitals are an important source of Foreign Medical tourism and Foreign exchange in our country as they are able to cater to even the most complicated medical problems of people from different countries at the most affordable cost possible There are some of the best private hospitals in India. Below are the list of top 10 best Private hospitals in Hyderabad that offer the most comprehensive health care possible.
Top 10 Best Private Hospitals in Hyderabad
The private hospitals in India today are not only equipped with modern state-of-the-art technology but also with highly skilled medical personnel. Indian doctors are considered to be among the best in the world with high level of surgical expertise. These hospitals in India have the range of departments such as surgery care unit, cardiology, emergency care, ICU, chronic treatment unit, radiology, pathology, etc. Lets get to the best private hospitals in Hyderabad.
Medicover Hospitals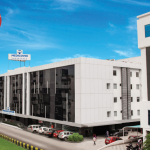 Medicover is one of the best hospitals in Hyderabad. It's one of the most respected healthcare brands in the world with a presence in 13 countries across the globe – Germany, Sweden, Poland, Turkey, Belarus, Bulgaria, Georgia, Hungary, Romania, Serbia, Moldova, Ukraine and India. It is equipped with the most recent advances in the medical field with world-class infrastructure and specializes in Cardiology, Cardiothoracic, Orthopedics, Neurosciences, Nephrology, Urology, Liver & Kidney Transplants, Oncology and many more. They have 26 hospitals, 125 medical centers, 3000+ beds and millions of patients treated every year. They have16 hospitals in Telangana, AP and Maharashtra with a large number of experienced renowned doctors backed by advanced technology and European standards of Excellence. they have over 4800 highly trained medical staff who specialize in Anesthesia, Cardiology, Cardiothoracic Surgery, Critical Care, Orthopedics, Gastroenterology, General Surgery, Dental, Dermatology, Emergency Medicine, ENT, Internal Medicine, Neonatology, Nephrology, Neurosciences, Oncology, Gynecology, Obstetrics, Pediatrics, Plastic Surgery, Pulmonology, Urology. You can book an appointment here.
Address: Behind Cyber Towers, In the Lane of IBIS Hotels, HUDA Techno Enclave, HITEC City, Hyderabad, Telangana 500081
Phone: 040-6833-4455
KIMS Hospitals
KIMS Hospital is a 1800 Bedded Super speciality hospital and is the largest healthcare group of Hyderabad. More than three Lakh people are treated in this hospital every year. Quality care is offered in this hospital and it is been certified by the NAtional Accreditation Board (NABH Accreditations). The hospital has more than fifty medical and surgical specialties including, cardiology, Nephrology, organ transplantation, hepatology and gastroenterology, oncology, reproductive sciences and so on. The Hospital has some of the best specialties and is able to offer world class medical facilities at a nominal rate and runs five branches in Telangana and Andhra Pradesh. One  can request for an appointment online.

Address-

1-8-31/1, Minister Road, Krishna Nagar Colony, Begumpet, Secunderabad, Telangana 500003

Contact-

040 4488 5000
NIMS
Nizam's Institute of Medical Sciences or shortly NIMS is located at Panjagutta, a prime centre in Hyderabad. The Hospital is spread over 22.77 acres of land and incorporates all possible clinical specialties such as Cardiology, cardio thoracic surgery, Endocrinology, Clinical pharmacology, orthopedics, plastic and reconstructive surgery, Rheumatology, Surgical Oncology, Vascular Surgery, Urology etc. The Hospital is known for its one stop medical services with a vast array of departments and world class medical treatment that is affordable by all.
Address-

Punjagutta, Hyderabad, Telangana 500082

Contact-

040 2348 9000
Apollo Hospitals Hyderabad
It is the Top Private hospital in Hyderabad in terms of world class quality, technical expertise, deliverable and patient outcomes. The Apollo health city is one of the first health city in city, which is a perfect example of an integrated health care system, offering solutions across the healthcare space. Apollo hospitals serves as a perfect example of integrated health care system where Education, Information technology and research are perfectly blend to create a conducive environment for healing. Clinical specialities treated here includes, but not limited to cardiology, oncology, casualty, Joint disorders, Renal diseases, Cosmetic surgery, Neurosciences etc.One can book an appointment online.

Address-

Plot No: 3, Sheshadri Nagar, Kukatpally,, Hyderabad, Telangana 500072

Contact-

1860 500 1066
CARE Hospitals
The CARE hospitals group is one of the best hospitals in hyderabad and is a chain of 14 hospitals serving five states in the country. The hospitals is known for its comprehensive health care in more than 30 specialties in tertiary care settings. It offers cost effective health care and works with the principle of rendering health care that people trust. The hospital has made healthcare affordable for all coupled with clinical outcomes that outnumber international standards.

Address-

Road No. 1, Banjara Hills, Hyderabad, Telangana 500034

Contact-

040 3041 8888
Gleneagles Global Hospitals
Gleneagles Global Hospitals group is Located in Lakdikapul, Hyderabad and is one of the most renowned healthcare service providers that combines advanced education, cutting edge research and holistic health care. It is one of the fast growing health care facilities in the country and is a pioneer in Multi Organ Transplantation ( Kidney, Liver, Lungs and Heart) among others such as cardiology, nephrology, Neurology, dermatology, Eye, ENT  and so on.
Address-

6-1-1040/1 to 4, Lakdikapul, Hyderabad, Telangana 500004

Contact-

040 3064 4444



Mahavir Hospital and Research Center Hyderabad

It is one of the best hospitals in Hyderabad dedicated to Cancer care and cure. The hospital was established with the mission to offer the most advanced medical services for people diagnosed with Cancer. People here are treated in an environment that focuses on compassion, humanity and concern. The hospital was started in the year 1997 with the focus on cancer prevention, cancer education, treatment and research. The hospital has a number of organ specific departments such as Surgical Oncology, Medical Oncology, Radiation Oncology, Radiology, Pathology and Blood Bank.
Address-

Plot No. 10-1-1, Bhagwan Mahavir Marg, AC Guards, Masab Tank, Hyderabad, Telangana 500004

Contact-

040 2349 7399
Lotus Children's Hospital
Lotus Children hospital is a unique center of excellence that deals with kids healthcare. Their team of doctors undoubtedly is the best.  Excellent healthcare for kids are offered in this hospital under different specialties such as
Pediatric Outpatient services,

pediatric emergency services,

Imaging services includes CT Scan, Ultrasound, X Ray and Imaging Services.

Premature baby and Newborn Intensive care unit,

Pediatric cardiology, cardiac surgery, physiotherapy,

Burns and reconstructive plastic surgeries etc
Address- D. No: 6-2-29, Lakdikapul Road, Hyderabad, Telangana 500004

Contact- 040 4040 4444
Yashoda Hospitals Hyderabad

Yashoda Hospitals is known for rendering quality and comprehensive healthcare for more than two decades. Guided by an excellent medical team, Yashoda hospitals has been a centre of excellence in offering best health care combined with its revolutionary healthcare technology, advanced procedures and medical expertise. The hospital offers best diagnostic and therapeutic care in every speciality and subspeciality of medicine and surgery. Some notable features of this hospital includes its Surgical Suites, Trauma center with multiple trauma rooms and CT machines, Surgical observation unit, Line of sight approach intensive care units and Rehabilitation services department. It has a range of health packages that definitely is a plus point and also one can always book an appointment online.
Address-

Nalgonda X Roads, Malakpet, Hyderabad, Telangana 500036

Contact-

040 4567 4567
Continental Hospitals
Continental Hospitals is a part of Parkway Pantai Ltd, the largest integrated private healthcare group, with a network of 22 hospitals. The Hospital is located in different regions such as Malaysia, Singapore, China, Vietnam and Asia. In Hyderabad, Continental hospitals is a 750 bedded hospital dedicated to offer excellent patient-centric care. The hospital has been accredited by the JCI, USA ( Joint Commission International).  It is the first hospital in India to obtain the Gold Seal award. It has also obtained NABH accreditation, which is the benchmark for quality and safety for patients.
Address-

Plot No. 3, Road No. 2, Gachibowli, Nanakramguda, IT & Financial District, Hyderabad, Telangana 500035

Contact-

040 6700 0000
Conclusion
Above given is a comprehensive list of best Private Hospitals in Hyderabad that offers holistic health care and specializes in early diagnosis, prompt treatment and follow up care for its clients. Costs are kept minimal in these hospitals to afford quality healthcare for people belonging to different sections of the society. Even the worst of medical casualties are attended to in the best way possible decreasing mortality and morbidity rates considerably.