Top 10 Best Skin Specialists in Delhi- List 2020
Dermatology is the art and science of caring for the skin. It has now grown out to be a competitive skin care specialty due to the inclusion of cosmetology for youth looks and skin. Best dermatologist in Delhi NCR uses cutting edge technology in delivering wonderful looks on one's skin and the good news is that we could now meet these world class skin care therapist in our capital city, Delhi. best skin specialists in Delhi would be able to provide cosmetic treatments like- Cosmetic filler injections, Hair removal with laser, Hair transplantation – a cosmetic procedure practiced by top skin doctor in Delhi NCR, Laser therapy – for both the management of birth marks, tattoo removal, and cosmetic resurfacing and rejuvenation. Also these skin specialist would treat you for skin diseases like Chemical peels for the treatment of acne, melasma, and sun damage, treatment of skin cancer and precancerous growths, Tumescent liposuction – is widely practiced by dermatologists and best plastic surgeons. Also, there are some of the best skin care clinics in Delhi, that are well equipped and have some of the best dermatologists. Let us explore the scientific minds, their consultation fees and how to book an appointment with these top 10 skin care specialists here.
Top 10 best skin specialists in Delhi
A dermatologist treats diseases and some cosmetic problems of the skin, scalp, hair, and nails. If you are suffering from skin diseases or want to get cosmetic problems rectified you would want to go to best dermatologists in Delhi for skin.
Dr. Sooneita Wagh Markan
Dr. Sooneita Wagh Markan is a consultant dermatologist practicing in Hari Nagar, Delhi and has experienced over 25 years in the field of skin care. She treats problems with skin, hair and nails and also performs Aesthetic Counseling for her clients. She is a member of the Indian Association of Leprologists, dermatologist and Venerologists. She is available for consultation from Monday to Saturday with prior appointment.
Address: Jail Rd, Pocket AL, Hari Nagar, New Delhi, Delhi 110064
Contact: 081300 88495
Dr. Ruben Bhasin Passi
Dr. Ruben is a renowned dermatologist and certified cosmetologist in Delhi. She is also amongst the top laser surgeons with wide experience in clinical and aesthetic dermatology.
• Dr Bhasin has earned a lot of respect over the years because of her wide experience in treating resistant skin conditions.
•She's one of those fine doctors who has always had a successful, positive and strong relationship with her patients due to her dedication towards their satisfaction and well being.
• Being up-to date with modern dermatological management and cosmetological procedures (like Botox, fillers, lasers, PRP) as a result of which her patients have a variety of options to choose from.
• Dr Ruben has achieved such great heights at such a young age with creating a niche for herself amongst the top dermatologists and cosmetologists of the nation.
Dr Ruben is available at Matrix Dental and Skin Lounge in Vasant Vihar on Monday, Wednesday, Thursday & Saturday 3pm to 7:30pm .

Address : Matrix Dental and Skin Lounge, 70, Poorvi Marg, oppo Modern School, Vasant Vihar, New Delhi, Delhi 110057 For more info visit delhidermatologist.clinic
Contact No.: 91-8826003000
Dr. Jyoti Gupta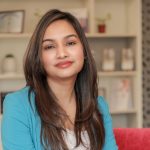 Dr. Jyoti Gupta is certified skin specialists in south Delhi with expertise as a dermatologist, cosmetologist, and hair transplant surgeon. She is a distinction holder in graduation period (MBBS) and gold medallist as post graduate (MD) from one of largest hospitals in new Delhi, Safdarjung hospital. A frequent lecturer, facilitator and coordinator in various national and international conferences, Dr.Gupta has written extensively about chemical peels, anti-ageing procedures like botox, fillers, hifu, body hair transplant and guidelines on eyebrow transplant. Her special interests are acne especially PCOS associated, acne scars, pigment management and hair loss treatment. Her skin care clinic is located at the poshest location Panchsheel Enclave, New Delhi. You can book an appoitment and consult the doctor here. You can book an appointment here.
Address: B-2, Second Floor, Panchsheel Enclave, New Delhi – 110017
Contact no: +011 43091806, 9999739066
Dr. Amit Seth
Dr. Amit Seth is a certified skin care specialist practicing for the past 19 years. He is a member of the American Academy of Dermatology and International Society of Dermatology. He is considered as a leading skin care doctor and is practicing in New Rajinder Nagar. Some of the best services offered by the doctor are radio frequency therapy for rejuvenation of the face, photo facial treatments, Microdermabrasion, removal of moles and fractional laser treatment for scars.     Doctor is available for consultation from Monday to Saturday in the afternoon hours and accepts Rs 500 as consultation fees.
Address: 130, Shankar Road, Shopping Center, New Rajender Nagar, New Delhi, Delhi 110060
Contact: 098105 60507
Deepali Bhardwaj
Deepali Bhardwaj is a consultant cosmetologist and dermatologist dealing with problems of the skin, hair and nails. The Dr. Deepali Clinic is located in Defense Colony, Lajpat Nager, is a world class skin care clinic devoted to complete skin care, cosmetic surgery and plastic surgery. Cosmetic surgery and plastic surgery are being incorporated through evidence based practice on clients with birth anomalies, burns, fractures and trauma induced deformities of the face. The clinic is open from Monday to Saturday and consultation is made by prior appointment for a fee of approx. Rs.1000.
Address: D-305,FF,Defence Colony,Next To Lajpat Nagar Metro Station,defence Colony Main, Road, New Delhi, Delhi 110024
Contact: 099719 98002
Dr. Suruchi Puri
Dr Suruchi is one of the best Dermatologists in Delhi with over 12 years of experience in this field. She was the Official Dermatologist for  "Femina Miss India 2014". She has completed MBBS from prestigious Maulana Azad Medical College and has done her thesis on drug therapy in Male Androgenetic Alopecia at LNJP HOSPITAL DELHI. She has previously worked with Kaya Skin Clinic and was also associated with Appollo hospital and clinics. the services provided by Dr. Suruchi includes variety of peels, lasers (Acne, Hair Removal, Tattoo Removal, Pigmentation & Birthmark Removal, Scars & Stretch marks Removal Lasers), anti-ageing services and hair care services from Mesotherapy to PRP (Platelet Rich Plasma ) and Hair Transplant (FUE/ FUT/PRP augmented FUE). You can consult her at Dr. Suruchi Puri's Makeover clinic, Monday to Saturday. The consultation fees for this doctor is around INR 700.
Address: Dr. Suruchi Puri's Makeover clinic, B-1/37, 1st floor, Janak Puri, Opp. Patanjali Mega Store,
Adjacent to PNB Housing Bank, New Delhi- 110058
Contact: 9013617431, 25548416
Dr. A.J. Kanwar
Dr. A.J. Kanwr is a graduated from AIIMS, Dr. Kanwar is a consultant dermatologist, venerologist, pathologist and a hair transplant surgeon. He is a renowned and licensed skin care therapist of international fame and has 46 years of experience in dermatology. He has made more than 600 publications and is the most experienced doctor in India. He was the first skin care therapist in India to report the efficiency of Rituximab in the treatment of Pemphigus. He is available for consultation from Monday through Sunday at Dr A J Kanwar's Skin Clinic, Greater Kailash and takes consultation fees of Rs.800.
Address:  R-155, Greater Kailash 1 Rd, Block R, Greater Kailash I, Greater Kailash, New Delhi, Delhi 110048
Contact: 011 4050 2267
Dr. Tapesh Sharma
He is a consultant dermatologist and leprologist for the past 17 years. He is available for consultation from Monday through Sunday in his Twacha skin and hair clinic at Agarwal Plaza, Dwarka. He accepts Rs 600 as consultation fees and is a specialist in skin peeling, laser peeling, wart removal, leukoderma treatment, general skin care and anti-aging treatment.
Address: Twacha skin and hair clinic, 84 , Sector 12A , Near IGL Petrol Pump , Road opposite Bal Bharti School, Dwarka, New Delhi, Delhi 110078
Contact: 093503 03663
Dr. Manoj Jain
Dr. Manoj Jain is a consultant aesthetic dermatologist, in practice for the past 30 years. He is available for consultation at the Vardhman Skin Clinic &  the Cosmetic Laser Centre, Vikas Puri, Delhi. He is available for consultation from Monday to Saturday with prior appointment for a consultation fee of Rs 500.  He is a licensed skin therapist specialized to perform dermabrasion, skin pulse treatment, anti aging treatments, hair loss treatment, treatment of pigmented lesions etc.
Address: 105 1st Flr Bharati Chamber, G Block Community Center Market PVR, Vikaspuri, Delhi, 110018
Contact: 011 2854 6192
Dr. Gaurav  Nakra
He is one of the top 10 best skin care specialist and has been awarded as a promising dermatologist of Delhi at Healthcare excellence awards. He is a gold medalist with distinguished academic records and keeps himself updated with all advances in cosmetology and dermatology. He is a friendly doctor who never fails to educate his clients on basic skincare. He is available for consultation at his center for skin at Saini Enclave, and Vivek Vihar, Delhi from Monday to Saturday and takes a consultation fee of Rs 500.
Address: Centre For Skin – Dr. Gaurav Nakra ,178, Basement, Saini Enclave, Near Karkardooma Metro Station, Delhi, 110092
Contact: 097113 74342
Dr. O.P. Gangwani
He is a consultant dermatologist with 33 years of standing experience. He has been awarded with  Chikitsa Ratan Award on doctors day. He is available for consultation on skin  and hair clinic, Paschim Vihar and at Dr.Gangwani's clinic, Geetha Bhava, Delhi. He is available for consultation from Monday to Saturday and takes a consultation fee of Rs 1000.  He is a specialist in wrinkle smoothing techniques, microdermalisation, acne treatment, wart removal, hair transplants and anti aging treatments.
Address: 15 A Geeta Bhawan, NWA, Club Rd, Punjabi Bagh, New Delhi, Delhi 110026
Conclusion
Dermatological conditions are always reversible with proper care, some of the best skin specialist in Delhi are capable of providing world class treatment in regimen of skin and hair care, they are also pioneers in performing hair transplant and anti aging treatments to offer the best looks for their clients. This list of best skin specialists in Delhi along with their contact details should help you to find a treatment for your skin problems.
If you think that there is some real good and reputed skin specialist or dermatologist is missing, do let us know in the comment section below and we would consider putting them in the list.