Gynecology is the study of female reproductive systems and the secondary reproductive systems, almost all modern gynecologists are also obstetricians. Special care is needed for the reproductive parts so good gynecologists are needed. It is essential for every woman to go for regular check-ups with a gynecologist and consult one immediately if there is any kind of problem, without delay. There are some of the best gynecologists in India, with some very credible ones in Delhi. This is the list of some of the best gynecologists in Delhi that you may consider.
Top 10 Best Gynecologists in Delhi
These are some of the best gynecologists in Delhi and would assure the best of health for the girls, ladies and women consulting them.
Dr. Yuvakshi Juneja
Dr. Juneja is a renowned gynecologist in Delhi, with 30 plus years of experience in this field. She was awarded several Gold Medals pursuing her MBBS and received her MD degree in Obstetrics and Gynaecology in 1988 from the prestigious women's Lady Hardinge Medical College, New Delhi. She got further training in high-risk obstetrics, infertility and obstetric ultrasound from the University Hospital, Uppsala, Sweden under Dr. Ulf Umsten Professor and Head Obstetrics & Gynecology
and Dr Steffan Bergsrom Professor of Maternal & Child Health. She went on to complete a course in Laparoscopic surgery and then joined Moolchand Hospital, New Delhi, 25 years ago, as a Senior Consultant where she still practices. 
Doctor Juneja is proficient in treating high-risk obstetrics, infertility issues and gynecological surgeries through laparoscopy (Key Hole surgery) and hysteroscopy for uterus conditions, fibroids, tubal pregnancy among others. During her 10 years attachment with Escorts Heart Institute, New Delhi, she gained extensive experience in managing gynecological and obstetric problems in women with heart disease.  She is adept at managing conditions like Menopause, Menstrual Dysfunction, endometriosis,
PCOD, Infertility, recurrent miscarriage, tumors, cancer, ovarian cysts.
She makes her knowledge application towards the diagnosis in the best ways possible, has astute clinical acumen, kind bedside manners and follows best practices to treat her patients.
 You can book an appointment with Dr. Juneja online or you can call at the phone numbers  9999886583, 01126177528. You can consult her at  Moolchand Hospital: Mon – Tue, Fri: 10:00 pm – 4:00 pm, Wed & Sat- 10 am to 6 pm, Thu: 10:00 am – 2:00 pm OR at her Safdarjung Enclave Clinic: Monday -Tuesday 5-7 pm, Wednesday 6-8 pm, Thursday-Friday 5-7 pm.
Address: Moolchand Hospital, Lajpat Nagar, New Delhi; B3/63 Safdarjng Enclave New Delhi ,110029
Contact No.- 9999886583, 011-2617 7528
Dr. Anita Gupta
Dr. Anita Gupta is one of the best gynecologists in Delhi. has been practicing Gynaecology for more than three decades, treating patients with dedication and compassion. She did her M.B.B.S in 1984 and M.S in Obstetrics and Gynaecology in 1987 from GSVM Medical College, Kanpur. She is associated with the prestigious FORTIS healthcare centre for women, LA FEMME at Greater Kailash, Part-2 in New Delhi as a Senior Consultant in Obstetrics & Gynaecology. Trained in Advanced Gynaecological Laparoscopic Surgery in 1992 under the renowned Obstetrician & Gynecologist, Dr. James Daniel of USA and Dr. Lipkee at Singapore at Mount Elizabeth Hospital, Singapore.
Address: Fortis La Femme, S-549, Greater Kailash Part-2, New Delhi, Delhi 110048
Phone: 098110 96139
Dr. Anita Sharma
Dr. Anita K Sharma is an internationally trained Gynaecologist and Obstetrician in Noida. She has 34 years of experience in clinical work, research and teaching. Presently, She is an Associate Director & Unit Head of Obstetrics & Gynaecology at Max Hospital, Noida, Vaishali & Saket. She was also senior consultant (Ob/Gyn department) at Fortis hospital, Noida .
Address: Max Hospital, 1,2, Road, Delhi, Press Enclave, Saket, New Delhi, Delhi 110017
Phone: 098712 99276
Dr. Sowjanya Aggarwal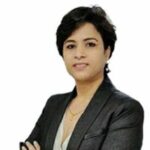 Dr. Sowjanya Aggarwal is one of the leading Fertility Specialists and Gynaecologists in Delhi, with over 15 years of experience in clinical practice in the field of IVF Infertility. She is the Director of Femmenest, one of the leading IVF Centre in Delhi. Her focus has been the use of the least invasive but most effective treatment options available to help her patients conceive. The innovative treatments and services provided to maximize each patient's chance of successful Infertility Treatment Cycle is one reason Dr. Sowjanya is the best IVF specialist in Delhi. Dr. Sowjanya focuses primarily on Intrauterine Insemination (IUI), In-vitro Fertilization (IVF), Laparoscopic and Hysteroscopic Corrective Surgeries, Gestational Surrogacy, Robotic Gynaecology, Laparoscopic Gynaecology, etc., along with her active Fellowship Training Programs for Doctors.
Address: C-52, UGF, Anand Vihar, Delhi-92
Phone: +91-7827475131
Website: https://femmenest.com/
Timings: Mon-Sat: 10AM – 2PM, 4PM – 6PM
Dr. Madhu Goyel
Dr. Madhu Goel is a renowned Senior Gynecologist in New Delhi and works at Fortis. la femme, Delhi. She has her private consultation at Goels Surgery and Gynae Center. She pursued her MBBS from the prestigious Maulana Azad Medical College, Delhi and her Post Graduation from Lady Hardinge Medical College. She won the Dr. Pratibha Tewari Gold medal for the best Post Graduate student. Dr. Madhu has multiple national and international publications to her credit. She has also penned down chapters for text books. She has been widely quoted in various newspapers, magazines and TV channels. She is one of the best gynecologist in Delhi.
Address: Goel's Clinic, M-179, Basement Near Savitri Cinema Hall, Greater Kailash II, South Delhi, Delhi, Delhi, 110048
Phone: 098104 80920
Dr. Jyotsna Gupta
Dr. Jyotsna Gupta gets prestigious "LAXMI BAI KELKAR NAARI PRERNA SAMMAAN- 2015" for her contribution in Medical field to benefit the community. DR. JYOTSNA GUPTA is awarded "BEST OBSTETRICIAN AND GYNAECOLOGIST IN DELHI" at GLOBAL HEALTHCARE EXCELLENCE AWARDS-2013 for her contribution towards Medical and Healthcare in Obstetrics and Gynaecology.
Address: WZ91, First Floor,, Hari Singh Park,, New Multan Nagar, Paschim Vihar, New Delhi, Delhi 110056
Phone: 098187 36505
Dr.(prof.)  Sadhana Kala
Dr. (Prof) Sadhana Kala, is Chief Emeritus and currently Sr. Consultant Gynecologist, Laparoscopic Surgeon & Infertility Expert at Moolchand Medcity, Lajpat Nagar, New Delhi. Laparoscopic surgery she learned at University of Arizona, Tucson, USA, from Prof Kenneth Hatch, she is the pioneer of Laparoscopic gynecology surgery and was President of the Society of Pelvic Surgeons. Robotic surgery she learned at North Shore University Hospital, Manhasset, New York from Dr.Nimaroff, Chief of Gynecology.

Address: Moolchand Hospital, Lajpat Nagar, New Delhi, Delhi 110024
Phone: 099998 86583
Dr. Rakhi Gupta
Dr. Rakhi Gupta is one of the most famous gynecologist in Delhi and has a really long history of treating complicated cases. Currently working as Sr. Consultant, MI Heart & Women's Health Care Clinic and Diagnostic Centre,
C-36, Ground Floor, Sarita Vihar (adjacent to C-Pocket Market), New Delhi-110076. Sr. Consultant, Paras Spring Meadows Hospital, Fortis C-Doc Hospital, Fortis La Femme Centre for Women, New Delhi
Address: C-36, Ground Floor, Sarita Vihar, New Delhi, Delhi 110076
Phone: 011 2695 2758
Dr.Bandana Sodhi
Dr Col. Bandana Sodhi (Ex Army) is a skilled Obstetrician and Gynecologist, Laparoscopic Surgeon practicing in New Delhi.
Dr. Sodhi has an illustrious experience of more than 20 years, and has worked at one of the best medical institutions of India like Research and Referral Army Hospital, New Delhi and has served patients coming from every strata of society. She received her medical degree from Armed Forces Medical College, Pune and pursued Masters in Obstetrics and Gynaecology from the same institute ranked as top 3 Medical Colleges of India and has also received Diploma in Gynaecology Endoscopic Surgery from Internal School of Medicine, Kiel, Germany.
Address: Moolchand Medcity Hospital, Womens Clinic, Lajpat Nagar III, Lajpat Nagar, New Delhi, Delhi 110024
Phone: 097110 88800
Dr. Urvashi Prasad Jha
Dr Urvashi P Jha has over 35 years experience in treating women with gynaecological problems, using clinical best practices and protocols. She has extensive surgical expertise in advanced gynaecological procedures. Her specialisation lies in the use of Laparascopy (key-hole surgery), Hysteroscopy, and natural access route (vaginal) surgery. In addition she has been recognised by her peers for exceptional endoscopic work treating complex infertility, cancer, endometriosis, fibroids, ovarian cysts and tumours and genital birth defects. She is one of the best gynecologist in Delhi.
Address: E-24, Ring Rd, Block E, Defence Colony, New Delhi, Delhi 110024
Phone: 011 2433 5890
Dr. Seema Sharma
Dr. Seema Sharma is known for her sincerity, excellent bed side manners and clinical acumen for diagnosing women's problems. She believes in a holistic approach to a women and understands how her mental status and family situation may affect her physical well being.
Address: Srishti The Gynae Clinic, J9 / 13, Rajouri Garden, Near Metro Pillar No. 429, New Delhi, Delhi 110027
Phone: 011 4144 0239
Dr. Ruby Sehera
Dr. Ruby Sehra is a leading and best gynecologist in Delhi. She is a gold medal winner (MBBS) in gynaecology/obstetrics. She has been attending women health problems for 26 years and is currently associated with Progeny – An IVF-ICSI Centre, Delhi. Her IVF centre in Delhi is provides the most economical, transparent, highly successful IVF treatment. The success rate of progeny IVF centre is 50% – 69%, depending on the age of the patient. Also, she successfully performs the role of an infertility specialist and laparoscopic surgeon.
Address: Progeny ivf centre, Club Road, opp.(SBI), 29, N W Ave Rd, West Punjabi Bagh, Punjabi Bagh, New Delhi, Delhi 110026
Phone: 098100 23254
For the good health of women good gynecologists are necessary, so here are some of the best gynecologists in Delhi, who can assure the best of treatment and care. Hope this list of best gynecologists in Delhi helps.