Orthopedics is the branch of medical science concerned with disease and functionality involving the musculoskeletal system. Orthopedic surgeons specialize in joint replacement like knee replacement and repair of damaged nerves or relocation of compressed nerves. Orthopedic surgeons use both surgical and nonsurgical means to treat musculoskeletal trauma, sports injuries, spine diseases, degenerative diseases, tumors, infections, and congenital disorders. Here is a list of top ten best Orthopedic Doctors in India who has a good reputation and excellence in the field of orthopedics.
Top 10 Best Orthopedic Doctors in India
Dr. Mir Jawad Zar Khan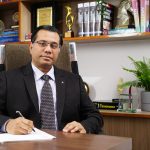 Dr. Mir Jawad Zar Khan is one of the best orthopedist in Hyderabad with an experience of 22 years as orthopedic surgeon and joint replacement and spine surgeon in Attapur, Hyderabad. He has done Masters that is M.S (Orthopaedics) from Osmania University, Hyderabad and M.Ch Orthopedics from Usaim, Seychelles. He has done a fellowship in Arthroplasty in world renowned orthopedic institute in Munich Germany where he has worked with international experts in joint replacements surgeries. He was awarded best outgoing postgraduate with highest marks in Andhra Pradesh state. He has undergone extensive training in trauma & orthopedics during his post graduation. He has further training in complicated fractures, joint replacements, spine surgery & arthroscopic ACL/PCL reconstruction, meniscal repair surgeries at prestigious Osmania General Government Hospital which is a tertiary care referral center in Andhra Pradesh & Telangana State during his senior residency. He has undergone advanced training in joint replacements as part of his fellowship program at prestigious Institutes of Lilavati, Beach Candy Hospital Mumbai & Max Hospital Delhi with International experts in the above fields. Dr .Jawad is an expert in computer navigation joint replacement surgery and has performed large series of navigated hip and knee replacement surgeries in Germany.
Dr. Mir Jawad Zar Khan practices at Germanten Hospitals, which is a hospital for advanced orthopedics & trauma in Attapur, Hyderabad. Dr. Jawad's team comprises of dedicated doctors, operation theater staff, physiotherapists & support staff who work in tandem & whose respective services complement each other for the total recovery & satisfaction of the patients. The hospital has a cashless facility for all insurance health cards & state govt employees and Aarogyasree and 24 hours ambulance service. Doctor can be contacted round the clock for any advice.
Address: Germanten Hospitals, 4-8-138/1/B, PVNR Expressway, Landmark: Opposite Pillar no: 150, Attapur, Hyderabad, Visit Web: www.drjawadortho.com
Contact: 9989635555, 9000900937
Dr. Surya Bahn
Dr. Surya Bhan is former head of orthopedics department, chief of emergency services and chief of trauma center, AIIMS, New Delhi. With over 30 years of experience in teaching and training orthopedic surgeons. He is a one of world renowned joint replacement surgeon with experience of having performed over many  joint replacements surgeries. He has provided orthopedic treatment to the President, Vice president and three Prime Ministers of India. He has pioneered the establishment of the first dedicated Fresh Frozen Bone Bank in India, at AIIMS, New Delhi. Second similar bone bank facility has been established by him at Primus Super Specialty Hospital.  He practices at Primus Super Speciality Hospital in Chanakyapuri, Delhi on MON – SAT: 2:00 PM – 4:00 PM. Fee is INR 700.
Address: Primus Super Speciality Hospital, 2, Chandragupta Marg, Landmark: Near Taj Hotel & GMC College, Delhi
Phone: 011 6620 6630
Dr. Sanjiv K. S. Marya
Dr. Sanjiv K. S. Marya has been in the field of Medicine and Orthopaedic surgery for almost 30 years. Dr. Marya's areas of specialisation include Joint Replacement Surgery for the joints of upper and lower limbs (Primary and Revision) and Trauma Management based on AO Principles. He has pioneered bilateral joint replacement of knee and hip joints i.e. replacing both joints in one sitting. He has initiated the Unicompartmental (Half Knee) replacement and has done exclusive work on fractures in joint replacement. He has also introduced computer assisted joint replacement surgery. Before joining Max Healthcare, Dr. Marya has worked as Director-Division of Joint Replacement Surgery a Senior Consultant Orthopaedics at Apollo Hospital, New Delhi. He has worked as Consultant Orthopaedic Surgeon at Royal Hampshire Country Hospital, Winchester (England); as Lecturer and Consultant Orthopaedic surgeon at University College of Medical Sciences, Delhi and Senior Resident in Orthpaedics at AIIMS, New Delhi and Junior Resident in Orthpaedics at PGIMER, Chandigarh.He practices in  Saket, Delhi at Max Super Speciality Hospital on MON,FRI: 2:00 PM – 4:30 PM. Fee is INR 1200.
Address: Max Super Speciality Hospital, #1,2, Press Enclave Road. Landmarks: Select City Mall, near Malviya Nagar Metro Station., Delhi
Phone: 011 2651 5050
Dr. Nilesh Shah
Dr. Nilesh Shah is an Orthopedist in Ellisbridge, Ahmedabad. Dr. Nilesh Shah practices at Sangini Clinic in Ellisbridge, Ahmedabad and Nilesh Clinic in Muktipur, Ahmedabad. He completed MBBS and MS – Orthopaedics.Some of the services provided by the doctor are: Hip Replacement and Physiotherapy for Sports Injury Rehabilitation etc. He practices in Ellisbridge, Ahmedabad at Sangini Clinic on MON – SAT: 10:00 AM – 7:00 PM
Address: Sangini Clinic, #301, Sangini Complex, Ellisbridge. Landmark: Near Parimal Crossing, Ahmedabad
Phone: 079 2646 5131
Dr. Narayan Hulse
Dr. Hulse is a senior orthopedic surgeon and additional director of orthopedics at Fortis Hospital, Bannerghatta Road, Bangalore.He specializes in joint replacement surgery and arthroscopy. He has 17 years of experience including 8 years in the UK. He holds specialist degrees in orthopedics from both the countries. He has won state and university level gold medals for his orthopedic training. He has completed his clinical fellowship in joint replacement surgery (Toronto) and pelvic acetabular trauma (London). He practices at Hulse Clinic on MON, WED, FRI – SAT: 7:00 PM – 8:30 PM. Fee is INR 400.
Address: Hulse Clinic, 638, 14th Cross, 29th Main., Landmark: Near Oxford School., Bangalore
Phone: 094802 60001
Dr. Yash Gulati
Dr. Yash Gulati has been Senior Consultant at Division of Spine Surgery & Division of Joint Replacement, Orthopaedics, Apollo Hospital, New Delhi for 17 years and will now have additional responsibility of being Advisor Orthopaedics, Apollo Group of Hospitals all over India & Co-ordinator Orthopaedics, Apollo-Spectra Hospitals, Delhi , Kanpur and Jaipur. He is life member of number of Orthopaedic, Joint Replacement and Spine Surgeon Associations. Dr. Gulati is Chairman, Orthopaedic Implants Committee Indian Bureau of Standards, Dr. Yash Gulati Anchored a Medical Health Show Program on Doordarshan called "High Tech Surgery – Dr. Yash Gulati, Health Show" in 1999. He practices at Dr Yash Gulati's Clinic on MON – SAT : 6:00 PM – 7:00 PM. Fee is INR 1000.
Address: Dr. Yash Gulati's Clinic, E12, Green Park Main, New Delhi. Landmark: Near Grand Sartaj Hotel., Delhi
Phone: 096501 93020
Dr. K.J. Reddy
He Has studied in AP Residential School Survail and APRJC from Nagarjuna Sagar. He is the EAMCET Topper in 1980 batch. Completed his Medicine from Osmania Medical College, Hyderabad. He was best outgoing student. He did Post Graduation in Orthopaedics in one of the premier institutes of India, PGI, Chandigarh. Then he went to UK and spent about 14 Years. After doing FRCS General, he got into specialist Orthopaedic training in Royal London and Saint Bartholomew Hospitals , London and completed his FRCS in Orthopaedics (From four Royal Colleges). He also did advanced training in joint replacement surgery. He was among the few from India to be complete FRCS Orth and to be appointed as chief of the unit for joint replacement surgery in Basildon & Thurrock NHS Hospitals He practices at  Apollo Hospitals on MON – SUN: 11:00 AM – 1:00 PM & 4:00 PM – 6:00 PM and fee is INR 800.
Address: Apollo Hospitals, 72, Landmark: Opposite to Bharatiya Vidya Bhavan School Lane & Near Film Nagar, Hyderabad
Phone: 040 6060 1066
Dr. Chandramouli B
Dr. Chandramouli B is a Senior Consultant Orthopedist. He is a highly qualified doctor, and his degrees speak volumes of his competency as an Orthopedist. With immense experience under his belt, Dr. Chandramouli has gained expertise in revision Joint Replacement Surgery, Ligament Reconstruction, Fracture Management, Arthritis, and Trauma Surgery. He is dedicated to providing his patients with the best medical care he has to offer. Following an ethical approach and treating his patients with commitment is what drives Dr. Chandramouli forward in his career.  He practices at Orthocentre on MON – SAT: 4:00 PM – 8:20 PM. Fee is INR 500.
Address: Orthocentre, #684, 10th Cross, 7th Main, BTM Layout 2nd Stage, Landmark: Near IWWA Community Hall, Bangalore
Phone: 098450 53678
Dr. Pradeep Bhosale
Dr. Pradeep Bhosale is an Orthopedist in Vileparle West, Mumbai and has an experience of 32 years in this field. Dr. Pradeep Bhosale practices at Nanavati Super Speciality Hospital in Vileparle West, Mumbai. He completed MBBS from King Edward Memorial Hospital and Seth Gordhandas Sunderdas Medical College in 1981 and MS – Orthopaedics from King Edward Memorial Hospital and Seth Gordhandas Sunderdas Medical College in 1985.He is a member of FOUNDING MEMBER OF INDIAN SOCIETY OF HIP & KNEE SURGEONS, and INDIAN ARTHROPLASTY ASSOSCIATION. Some of the services provided by the doctor are: Stem Cell Therapy For Orthopedic Conditions, Spinal Disc Surgery, Knee Arthroplasty, Ligament and Tendon Repair and Functional Orthopedics etc. He practices at Nanavati Super Speciality Hospital on MON – FRI: 3:00 PM – 6:00 PM and fee is INR 1500.
Address: Nanavati Super Speciality Hospital, S.V. Road, Landmark: Opposite Pavan Hans & Juhu Beach, Mumbai
Phone:  022 2626 7500
Dr. Srinivasan. K
Dr. K. Srinivasan has completed M.S (Ortho) from Central institute of Orthopaedics and D(Ortho) from Vienna. He has an experince over 4 decades, he has unique distinction of being the first surgeon in the state to correct scoliosis a medical condition where the spine is crooked. He started his specialised medical practice in the 1980s. Dr. K. Srinivasan started his fracture and orthopaedic clinic at Malleswaram in the year 1972 and has patients not only coming from banglore but from other states also to undergo his treatment. He practices at Fracture and Orthopedic Clinic(A unit of K.S Orthopedic Foundation) on MON – SAT: 9:30 AM – 10:30 AM & 3:00 PM – 4:00 PM and fee is INR 600.
Address: Fracture and Orthopedic Clinic, #57, 17-A cross, 8th main, Bangalore
Phone: 080 2344 4878
Dr. Lokesh A Veerappa
Dr. Lokesh A. Veerappa is reputed name in the field of Orthopaedic Surgery, with over 15 years of experience and over 6000+ Orthopaedic surgical procedures to his credit. He is currently the Chief of Orthopaedic Surgery at People Tree Hospitals @ Chris, Kalyan Nagar, Bangalore. Trained from the prestigious PGI, Chandigarh in India, and with several International Fellowships to his credit, from New York to Germany to Hong Kong he is a seasoned Orthopaedic Surgeon. He has special expertise in Joint Replacement surgery, Shoulder Surgery, Arthroscopy (Key hole Surgery)and Sports injuries. He has the credit of performing the highest number of Acetabular fracture surgeries in South India and one of the few, fellowship trained Shoulder Surgeons in Karnataka. He is highly experienced in performing complicated surgeries like Revision Knee /Hip Replacements, Revision Acetabular and Shoulder Surgeries and Reverse Shoulder Arthroplasty. He has published several research papers in international Journals and is often invited all over India to teach young Orthopaedic Surgeons. Being a keen academician and a teacher, many Orthopaedic Surgeons have trained under him till date. He practices at Khushi Orthopaedic Centre on MON, WED, FRI – SAT: 7:00 PM – 9:30 PM and fee is INR 300.
Address: Khushi Orthopaedic Centre, Shop Number 1210, 1st Stage, 2nd Phase, 80 Feet Road, BDA Layout, Chandra Layout Extension, Landmark: Below ICICI Bank, Bangalore
Phone: 097414 91009
Conclusion
Many people complain that they are always suffering from pain in knees, joints & back pain etc. It can overcome via doing proper exercises and yoga. Also, one should eat a healthy and nutritious diet which must contain calcium and other important nutrients. This list of the best Orthopedic Doctors in India, along with their contacts, will certainly help you to find an Orthopedic Doctor for your problem.
This article is written by Shokhi Shreya
Source: https://www.practo.com, www.credihealth.com