When you or your loved ones require to rush to a medical facility either due to sickness or accident, we ponder if going to a government hospital will help. Whether the required doctors attention and equipment will be at hand, for diagnosis, treatment and recovery of the patient. There are some of the Best Government Hospitals in Mumbai with state of art facilities and are very affordable. Some of the Public hospitals in Mumbai are as well equipped to handle most complicated cases. If you are running out of budget or you are suffering from long term ailment, the Government hospital is a good option. Some of the best doctors practice in these hospitals who have vast experience in their respective fields. Here are some of the best Government Hospitals in Mumbai.
Top 10 Best Government Hospitals in Mumbai – List 2018
You can visit any of the Government hospitals listed below and expect to find treatment for your ailment that are very affordable.
Sir J. J. Hospital
Sir J. J. Group of Hospitals is the largest referral hospital in the Maharasthra State. It is one of the Top 10 Best Government Hospitals in Mumbai. Sir J. J. Hospital alone has more than 30,000 indoor admissions every year and more than 5 lakhs out patients every year. The hospital being a Government hospital is giving free service to all the patients."Jeevandayee Yojna", a novel scheme of Govt. of Maharashtra, is being implemented by J. J. Hospital for patients below poverty line for expensive operations of Heart, Kidney, Brain & Orthopedic surgery. There are 12 OTs with 35 operation tables. On an average 57 operations are done per day with annual total around 18,000 surgeries. The Patient from various parts of Maharashtra state and from all over country come for treatment at this Institute. There are super speciality depts. of Cardiology, Cardiothoracic surgery, Neurology, Neurosurgery, Nephrology, Urology, Plastic surgery, Paediatric surgery. There is facility of MRI/CT scanning CT scan Somatom 4A and MRI Magnetom Vision is the top of the line and has subsecond scanner with latest gadgets. This is first of its kind in Maharashtra State.
Address:
Ramchandra Bhatt Marg, Mazgaon, Mumbai, Maharashtra 400008 
Lokmanya Tilak Municipal General Hospital
Lokmanya Tilak Muncipal Medical College and Lokmanya Tilak Hospital. We are among't one of the premier medical institutions of India, proudly recognized nationally and internationally. Its a 1462 bedded hospital treats about 1.9 million out-patients and 81,000 in-patients annually and provides both basic care and advanced treatment facilities in all fields of medicine and surgery.
Address: Dr. Babasaheb Ambedkar Road, Sion (West),Mumbai – 400022
Phone:+ 91 2407 6381,+ 91 2406 3000,+ 91 2409 2020, + 91 2408 2504
Dr. R. N. Cooper Medical College and General Hospital
Dr. R. N. Cooper Medical College and General Hospital is one of the top 10 Best Government Hospitals in Mumbai. It is major peripheral hospital in western suburbs established in 1969 located at andheri, vileparle (west) and the only medical college in western suburban area of Mumbai. The new redeveloped Cooper hospital was inaugurated on 30/11/2013. It is 636 bedded secondary care hospital with all general specialties.
Address: U 15, Bhaktivedanta Swami Marg, Gulmohar Road, Opp Bhagu Bai Polytechnic College, Juhu, Mumbai, Maharashtra 400056 
Tata Memorial Hospital
The Tata Memorial Hospital
was initially commissioned by the Sir Dorabji Tata Trust on 28 February 1941. Every year nearly 30,000 new patients visit the clinics from all over India and neighboring countries. Nearly 60% of these cancer patients receive primary care at the Hospital of which over 70% are treated almost free of any charges. Over 1000 patients attend the OPD daily for medical advice, comprehensive care or for follow-up treatment. Supportive care in the form of total rehabilitation, and counselling of patients is widely recognised to be very important aspects of therapy. Excellent work has been carried out in areas of rehabilitation, physiotherapy, occupational therapy, speech therapy, psychology and medical social work. The Hospital working hours are from 9.15 a.m. to 5.30 p.m. from Monday to Friday. Working hours close at 2.15 p.m. on Saturdays. The Hospital is closed on all gazetted Central Government holidays. Emergency services are available round the clock daily. You can get the list of charges including registration, procedure etc.
Here. 
 You can do
online registration here
free.
Address: Dr Ernest Borges Rd, Parel, Mumbai, Maharashtra 400014 
Government Dental College And Hospital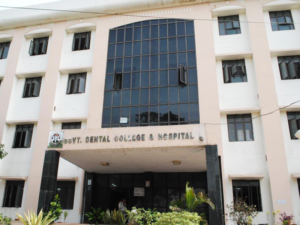 Government Dental College and Hospital, Mumbai is one of the premier institutes of India imparting Dental Education and Services to the country as well as abroad since its establishment in the year 1938 till today. The Institute has been named in the Top Three Dental Colleges in India by the Outlook Magazine for the past 7 years. This Institute believes in being the Paradigm in Education and Healing as it boasts of state of the art equipments and technology.
Address:
St. George Hospital, Near Chhatrapati Shivaji Terminus Area, Fort, Mumbai, Maharashtra 400001 
King Edward Memorial Hospital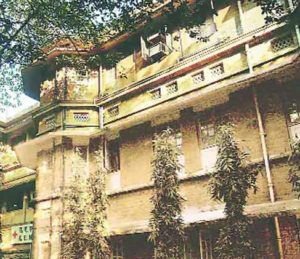 Founded in 1926, the Seth Gordhandas Sunderdas Medical College (GSMC) and the King Edward Memorial (KEM) Hospital are amongst the foremost teaching and medical care providing institutions in India. With about 390 staff physicians and 550 resident doctors, the 1800 bedded hospital treats about 1.8 million out-patients and 85,000 in-patients annually and provides both basic care and advanced treatment facilities in all fields of medicine and surgery. You can find the OPD timings and schedules for the hospital here.
Address: Acharya Donde Marg, Parel, Mumbai – 400012.
Phone: 91-22-2410 7000
Email: [email protected]
Kasturba Hospital 

Kasturba Hospital Valsad was established in the year of 1944. The hospital is known for Gastroenterology, General Surgery, Trauma & Orthopedics, Obstetrics & Gynecology, Plastic Surgery, Joint Replacement, Urology, Nephrology, Pediatric Medicine &Surgery, and Minimal Access Surgery etc. Thes hospital is equipped with 236 Beds Which Includes I C U Beds, Day Care Beds, Dialysis Beds and Recovery Beds, In addition to the wide choice of Patient Accommodation areas. The medical team comprise of highly skilled and qualified Consultants Medical Officers is competent and well trained doctors.
Address: Saat Rasta, Sane Guruji Marg, Jacob Circle, Mumbai, Maharashtra 400011 
Gokuldas Tejpal Hospital
Gokuldas Tejpal Hospital is a government of Maharashtra run free hospital in South Mumbai, India. It is a premier and pioneer medical institution of national and international fame and 166 years of glorious history. This oldest medical institution in Western India,provides undergraduate and postgraduate medical training. Its one of the four hospitals under Sir JJ Group of Hospitals .Ophthalmology at J.J. Hospital one of the best in the country.
Address: Near Police Commissioners Office, Lokmanya Tilak Marg, Fort, G. P. O, Mumbai, Maharashtra 400001
Phone:022 2262 1466
Saifee Hospital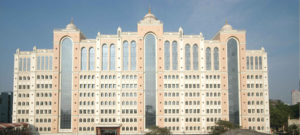 Saifee Hospital is a premier healthcare destination in Mumbai catering to patients from various parts of the country and abroad. It is a 254 bedded multi-speciality tertiary care hospital. Here  Medical, Surgical, Diagnostic and Therapeutic care services are all provided under one roof. The specialties range from simple Day-care procedures to complex Cardiac surgery and acute care emergency medicine. You can find the doctors list of Saifee Hospitals here.
Address: 
No. 15/17, Maharshi Karve Road, Opposite Charni Road Railway Station, Mumbai, Maharashtra 400004  
Seth V.C.Gandhi & M.A Vora Municipal General Hospital
Seth V.C.Gandhi & M.A Vora Municipal General Hospital is commonly known as Rajawadi Hospital.  It was established in 2 October 1958. It is a municipal hospital located in Rajawadi area of Ghatkopar, Mumbai, India.
Address: Chitranjan Nagar, Rajawadi, Ghatkopar East, Mumbai, Maharashtra 400077
Conclusion
Though we all want best possible facilities and care when it comes to our treatment or of our loved ones, sometime the private hospitals work out to be too expensive. Specially when we are getting treated for a prolonged period or for perennial ailments. This list of Best Government Hospitals in Mumbai along with their contact details will surely help you to find the best place for your treatment.