A psychiatrist is a physician who specializes in psychiatry, the branch of medicine devoted to the diagnosis, prevention, study, and treatment of mental disorders. Psychiatrists are medical doctors, unlike psychologists, and must evaluate patients to determine whether their symptoms are the result of a physical illness, a combination of physical and mental ailments, or strictly psychiatric. Owing to the changing lifestyle and increment in mental disorders there is a great demand of Psychiatrists in India who can provide effective treatment in a better way. In India, people have a tendency to avoid Psychiatrists as they link any mental disorder to insanity and are worried if the world would consider them insane. But to cope up with stress, anxiety, insomnia and many more related things in this modern world it make compulsory for the patients to consult a good Psychiatrists. These are some of the best psychiatrists in Hyderabad. Also, if you had any stress about your sexual life, you should visit one of the best sexologists in Hyderabad.
Top 10 Best Psychiatrists in Hyderabad
Psychiatric problems are now very common in India nowadays. The need for good psychiatrists increases. Hyderabad has increased the problem of psychological illness due to the stress of the modern life. People often confuse psychiatric illness with insanity and this makes people avoid psychiatrists and this makes the case serious. These are some of the best psychiatrists in Hyderabad.
Dr. G Prasad Rao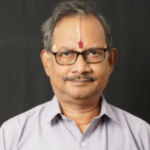 Dr. G Prasad Rao is a Psychiatrist in Musheerabad, Hyderabad and has an experience of 37 years in this field. Dr. G Prasad Rao practices at Tapadia Diagnostic Centre in Musheerabad, Hyderabad, Bhagyanagar Diagnostics Centre in Hyderguda, Hyderabad and Asha Hospital in Banjara Hills, Hyderabad. He completed MBBS from Andhra Medical College, Visakhapatnam in 1978 and MD – Psychiatry from Sri Venkateswara Institute of Medical Sciences (SVIMS), Tirupati in 1981. He is one of the best psychiatrists in Hyderabad. His consultation fees are INR 500. You can contact Asha online for an appointment with him.

Address: 3-4-897/B, G-10, Sri Sai Sushma Complex, Nallakunta Main Rd, Barkatpura, New Nallakunta, Hyderabad, Telangana 500027
Phone: 093930 00124
Dr. Krishna Kodakandla
Dr. Krishna Kodakandla graduated from Osmania Medical College, Hyderabad and later completed his residency training (M.D) in psychiatry at the prestigious post graduate institute of medical education and research. He has a profound interest in exploring phenomenology and psychopathology. He has the experience of working in a general hospital psychiatric setup for 10 years. He currently practices in Chanda Nagar, Hyderabad Dr.Krishna Neuropsychiatry, and Deaddiction Clinics. His consultation fees are INR 500. He is one of the best psychiatrists in Hyderabad.
Address: Chandanagar shop no G5, United Chambers, Beside Chennai Shopping Mall Below, Cream Stone Ice Cream Parlour, Hyderabad, Telangana 500050
Phone: 070327 06100
Dr. K Jyothirmayi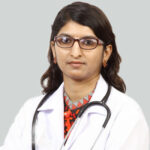 Dr. Jyothirmayi MD is an award-winning Consultant Neuro Psychiatrist based in Hyderabad. She is a medical doctor who facilitates speedy recovery for people suffering from mind related issues like anxiety, work related stress, depression, addiction (various kinds), bipolar disorder, schizophrenia, marital issues, etc. She has an experience of 9 years currently practicing in Gachibowli, Hyderabad Continental Hospitals. She has consultation fees of INR 700 for days from Monday to Saturday. You can book an appointment with her online.

Address: Plot No. 3, Road No. 2, IT &, Financial District, Gachibowli, Hyderabad, Telangana 500035
Phone: 096766 45628
Dr. Ajay Kumar Saxena
With 42 years of experience in this field, Dr. Ajay Kumar Saxena is a Psychiatrist in Banjara Hills. He has done MBBS, MD – Psychiatry and you could visit him at Suraj Clinic in Secunderabad, Hyderabad. Not just that, he is totally up to date with the techniques and takes pride in attending local and statewide seminars to stay current with the latest techniques, and treatment planning.
Address- B-Block, Archana Enclave, East Marredpally, Hyderabad, Telangana 500027
Contact- 040 6521 4494
Dr. SV Prasad
Dr. S. V. Prasad has completed his M.B.B.S., in 1992-93 & further training in General Surgery for 2 years. During his early years of holistic practice, he found that many of his clients were at a crossroads in their life. Most had been to many specialists and other alternative sources but had found no lasting solutions. He has an experience of 19 years. He practices in Dr. S V Prasad's Non-Drug Psychiatric and Psychological Centre from Monday to Sunday. The consultation fees are INR 1000. He is one of the best psychiatrists in Hyderabad.
Address: 520, Lane No-4, Street No-3, Mayur Marg, Behind Pantaloons Showroom, Begumpet, Hyderabad, Telangana 500016
Phone: 040 2776 0944
Dr. Choudhary PKN
Dr. Choudhary PKN has been a successful Psychiatrist for the last 25 years. He has been practicing in the Chetana Hospital from Monday to Saturday. and take consultation fees of INR 600. He is one of the most famous and best psychiatrists in Hyderabad.
Address: 2-3-578/1, Kachi Colony, Minister Road, Secunderabad, Telangana 500003
Phone: 040 4020 8500
Dr. Padma Pallavi
Dr. Padma Palvai is the First Board Certified Child and Adolescent Psychiatrist to practice in Hyderabad. She has completed her training and Fellowship in Child and Adolescent Psychiatry from Brown University, Providence, Rhode Island, USA. She has completed her General Psychiatry training and American Board Certification From St. Luke's Roosevelt Hospital (Columbia University), New York, USA. She has experience of 19 years and currently practicing in Begumpet, Hyderabad Columbus Hospital – Institute Of Psychiatry and Deaddiction on Tuesday and Thursday. She charges consultation fees of INR 1000. She is one of the best psychiatrists in Hyderabad.
Address: Singada Kunta, Banjara Hills, Hyderabad, Telangana
Phone: 095533 78818
Conclusion
Psychiatry is one of the most important fields of medicine and expertise in the field is very important for proper treatment. So, here are the friendliest and the best psychiatrists in Hyderabad.
In your experience, if there is any other doctor you have visited or know of and is not listed here, your recommendation of the same would be highly appreciated. All you would have to do is leave a brief comment down here, about your experience and the doctor.