Top 10 Best Government Hospitals in Kerala
Kerala boasts of qualified and competent professionals in the Ayurveda, Allopathic, and Dental fields of health and also provides better quality treatments and facilities in its large number of hospitals. Many people even from outside the state come to Kerala to get the treatments at the reasonable price in the available government hospitals as the rates are very reasonable. Here is the list of some of the top government hospitals of the state. Have a look at them below:
Top 10 Best Government Hospitals in Kerala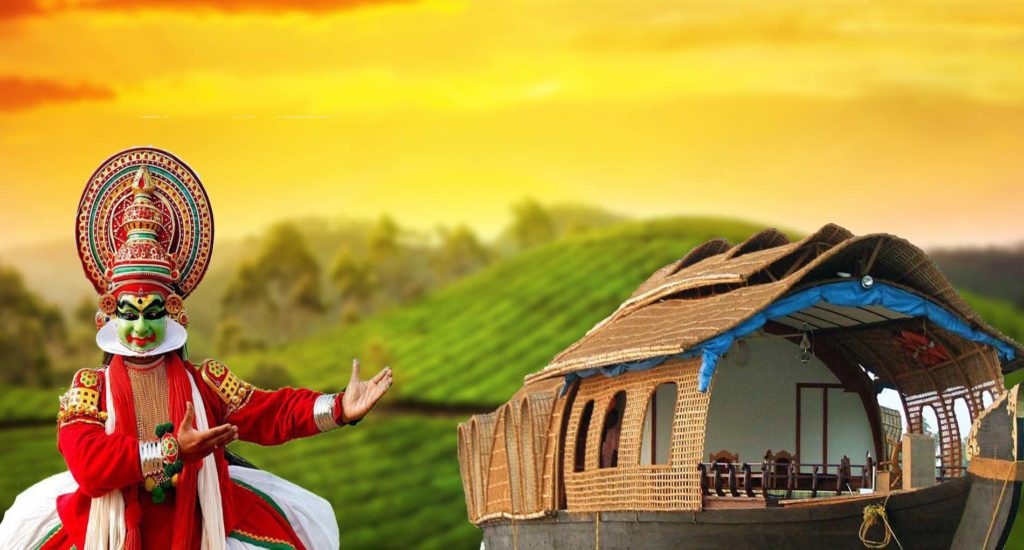 1) General Hospital Ernakulam
GHE is one of the leading hospitals of Ernakulam. It is a 783 bedded multi-specialty famous hospital.  It is one of the top well-equipped government hospitals of Kerala. General Hospital Ernakulam is NABH (National Accreditation Board for Hospitals) acceded. It is also awarded by FICCI in 2012.  This hospital was started in the year 1845 by the Maharaja of Cochin. At present, the hospital administration was taken over by State government of Kerala.
Address: Salem – Kochi Hwy, Haripad, Kerala 690514;
Phone: 094951 19018
2) T.D. Medical College
It is the very 1st Medical College in the state which was started under Private Management.  In the year 1973, Kerala government had agreed to upgrade the district headquarters hospital at Alappuzha as well as handed it over to the Medical College management, to be used as teaching and training hospital for the medical students as well as Government Order No.G.O.(MS).263/73/HD. After this, it became the 4th Government Medical College in the Kerala State. It is Medical College located in the suburban area of Vandanam, 9 km south of the Alappuzha.
Address: NH66, Vandanam, Kerala 688005;
Phone: 0477 228 2015
3)  Govt. Medical College, Kozhikode (Calicut medical College)
In the past, it was called Calicut Medical College.  It is situated in the city of Kozhikode in Kerala. It was established in the year 1957. It was the second medical college in Kerala State.  It is affiliated to Kerala University of Health Sciences (KUHS).  Yearly intake of undergraduate students is 250 as well as for postgraduate it is 28.
Address:  Casualty Building, Medical College Rd, Medical College, Ummalathoor, Kozhikode, Kerala 673008.;
Phone: 095389 10557
4) Regional Cancer Center
The Regional Cancer Centre (RCC), Thiruvananthapuram, was recognized in 1981. It is running under two Government of Kerala as well as Government of India. It is a comprehensive Cancer Centre serving the population of three states, the State of Kerala as well as the adjoining parts of Tamil Nadu with Karnataka.
Address: Medical College Campus, Chalakkuzhi, Thiruvananthapuram, Kerala 695011;
Phone: 0471 244 2541
5) Government General Hospital Mundakayam
It is a General Hospital situated in Kottayam district of the state of Kerala. It is a multi-specialty hospital. It is famous since of its team of an expert doctor. All the diseases are treated in this hospital.
Address: Hospital Road, Mundakayam, Kerala 686513;
Phone: 04828 272 572
6) Government Medical College, Thiruvananthapuram
It was started in the year 1951. The Medical College campus houses more than a few hospitals and institutions. Super-specialty blocks exclusively housing the entire medical. It is a most excellent college of Kerala. It has inpatient wards of the six super specialties, eight operation theaters (OTs), 29-bed six intensive care (ICU) units, hemodialysis unit, as well as renal transplant unit, apart from administrative blocks
Address: Trivandrum Medical College, Medical College PO, Thiruvananthapuram, Kerala State.                     India PIN – 695 011
Phone: + 91- 471 -2528386
7) Government Medical Colleges, Manjeri
It is a medical college started in Malappuram District affiliated to Kerala University of Health Sciences. This Medical College is one among the recently sanctioned four medical colleges in Kerala. GMCM is located in the heart of the city of Manjeri in Malappuram District. The adjacent airport is Calicut which is 22 KM away from Manjeri as well as the nearest major railway station is Kozhikode (46 KM)
Address-  Hospital Road, Vellarangal, Manjeri, Kerala 676121
Phone: 0483-2766056, Fax. 0483-2766056
8) S.P. Fort Hospitals
S.P. Fort Hospital is situated at the heart of the Thiruvananthapuram city, very close to the proximity of Sree Padmanabha Swami Temple S.P. Fort hospital is the foremost ISO certified multi disciplinary super specialty hospital in South Kerala. Shri.S.Pottivelu is the founder of the hospital. This hospital is 180 bedded.
Address: SP Fort Hospital, Fort, Thiruvananthapuram, 695023
Phone: 0471- 2450540
9) Punarnava Ayurveda hospital
All present diagnostic methods are used to get a correct, precise diagnosis and along with classical Ayurvedic treatments as well as other supported therapists, like Physiotherapy, Occupational therapy, Yoga & Naturopathy are combined mutually so as to benefit the needy.
Address: Edappally North, Ernakulam, Kochi, Kerala 682024
Phone: 9446905065
10) The India Hospital
A multi-specialty hospital in Thiruvananthapuram of Kerala, The India Hospital has the most excellent expertise and infrastructure for Nephrology and gets referral patients from approximately all the leading hospitals in the region, both government as well as private sector. The full-fledged hospital has all the latest facilities for other areas as well. A globally trained team, best and latest equipment, as well as homely atmosphere, make the services of The India Hospital exclusive.
Address: India Hospital, Mele Thampanoor, Gandhariamman Kovil Road, Thiruvananthapuram
Phone: +91-471 2333193.