Top 10 Best Government Hospitals in Delhi
There always exists a disparity regarding our government health sector health issues of our people are not being met adequately by it. We also worry about doctor patient ratios, patient bed ratios etc and mourn that our country lack behind such basic ratios. But in reality, there are some of the best government hospitals in Delhi, our capital city and in fact the entire country that is capable of handling even the most challenging health disorders. These hospitals are aided with state of the art equipments, infrastructure and facilities to handle diseases of all sorts and patients of all kinds. Let us learn in detail about top 10 best government hospitals in Delhi and learn the significance of our health sector.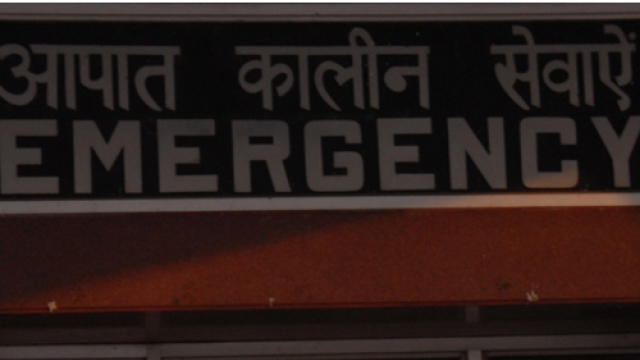 Top 10 Best Government Hospitals in Delhi
All India Institute of medical sciences
All India Institute of medical sciences ranks first in top 10 government hospitals in Delhi and is India's most reputed hospitals with a bed occupancy rate of 1,766 beds.
The hospital is known all over the world for its team of the best doctors in the country and handles all medical specialties including medical emergencies and casualties.
There are more than  a thousand doctors practicing in the hospital from different specialties and are capable of treating even the rarest of health conditions.
Located in Ansari Nagar in Delhi, AIIMS is also a medical research center established in the year 1956 and functions under the ministry of health and family welfare.
Safdarjung Hospital
Safdarjung Hospital is a multispecialty teaching hospital located on the Ring Road, Delhi right opposite to AIIMS. It is one of the largest government hospitals in India and before AIIMS, it was the only tertiary care hospital in the entire territory. At present it trains postgraduate students in all medical specialties all over India  and is capable of addressing every single medical and surgical condition prevalent in people.
Lok Nayak Jai Prakash Narain Hospital, Delhi
The hospital is located in Jawaharlal Nehru Marg in New Delhi connecting all major railway junctions and areas in the city.
The foundation stone for the hospital was laid by Lord Irwin and the vision of the hospital is to offer comprehensive health care to all the people and to ensure their health and well being.
The hospital attracts patients from nearby states such as Punjab, Haryana, Rajasthan and Uttar Pradesh and covers all major medical and surgical specialties.
It is one of the best hospitals in Delhi, where,  Admissions, consultation, medicines and food are offered free to all the patients in the hospital.
G.B. Pant Hospital
G.B. Pant Hospital is one of the leading Delhi hospitals and tertiary care center in the country that incorporates all scientific and technological advances in health care, health care teaching and research activities. The hospital was started in the year 1961 and has expanded to occupy 700 patients at a time. It is an internationally recognised tertiary care hospital to treat heart, brain, gastrointestinal and psychiatric disorders. It treats more than three lakhs patients in its outpatient departments every year.
 Guru Tegh Bahadur Hospital
Located in Dilshad Garden, New Delhi, G.T.B is one of the largest and prestigious hospitals in Delhi. It is a teaching hospital with 1000 beds capacity and trains both undergraduate and postgraduate medical students. The hospital renders round the clock emergency services in all clinical disciplines and is renowned for its neurosurgery facilities, Computed Tomography (CT scan) Burn care unit, Thalassemia center, dialysis unit which takes care of both peritoneal dialysis and haemodialysis.
Red Cross Society Hospital
The Red cross society hospital is located in Dilshad garden, New Seemapuri and is being co-ordinated by the Red Cross volunteer organization. It is a 750 bedded hospital with all leading specialties and super specialties and is renowned for its neurological center. It tops the top 10 hospitals in India as a voluntary health center treats people within Delhi and surrounding states.
Deen Dayal Upadhyay Hospital
The hospital is located in the heart of west Delhi, about 100 meters from Hari Nagar and is one of the best hospitals in Delhi for Plastic surgery, neurosurgery and psychiatry. It also covers other specialties such as pathology, orthopedics, radiology and surgery. The hospital has a well supported emergency department and has currently upgraded his bed strength to 670.
Dr. Ram Manohar Lohia Hospital
RML was formerly known as Willington Hospital and has about 984 beds at present. The hospital was founded in the 20th century by the British to serve their government staff. IT is one of the top 10 best government hospitals in Delhi, located in Baba Kharak Singh Marg in Connaught place and is well connected with the rest of Delhi and surrounding states. It is a teaching hospital and is committed to train medical personnel in all specialties and is affiliated to the university of Delhi.
Smt Sucheta Kriplani Hospital
The hospital was established in the year 1916 and is renowned for its super specialties Pathology and forensic medicine. It is a teaching hospital and is considered as one of the top medical colleges in India for women. The college is affiliated with the university of Delhi and is being funded by the government of India.
  Lala Ram Swarup T.B. Hospital
The hospital is a renowned tuberculosis hospital in Delhi and is located in Sri Aurobindo Marg, Mehrauli near the Qutub Minar. Lala Ram institute of tuberculosis and respiratory diseases, conducts ongoing research on TB and on ways to eradicate it completely from the society. The hospital treats tuberculosis patients effectively in and around Delhi and propagates measures for their rehabilitation.
Verdict
This comprehensive list of government hospitals in Delhi ensures that healthcare sector has never been neglected or taken for granted in our country. Ministry of health and family welfare ensures that equal health care is offered to all in every speciality and trains professionals to handle health care emergencies of every kind through these teaching hospitals.