Top 10 Deodorant for Women in India
The amazing titillation of sensory glands the minute she steps among the view of people and the unparalleled confidence that is reflected in her eyes has a lot more to do with than just her clothes, shoes and appearance. The secret to every woman's blatant sensuality and impeccable style has a lot to do with the clandestine weapon of her unique scent that she applies for enhancing her personal fragrance and providing her with long lasting freshness. Women's anti perspirant deodorants are in high demands these days due to their ubiquitous usefulness and remarkable results. The problem arises while choosing the best from the best brand with successful outcome and least harmful effects. This article is dedicated to helping women to find their own secret weapon against the harsh raise of the sun and constant sweat producing bacteria.
When it comes to choosing the perfect deodorant for yourself, then stress should be laid on focusing the usefulness and the effectiveness of formula that makes a deodorant. The number of hours for which a particular deodorant can provide protection also needs to be kept in the mind while making the crucial decision. However, with the market today overloaded with abundance of brands of anti perspirant and deodorants, all claiming for best results and long lasting fragrance, it becomes significantly difficult, not to mention confusing, on which choice to make or which deodorant to prefer over the other.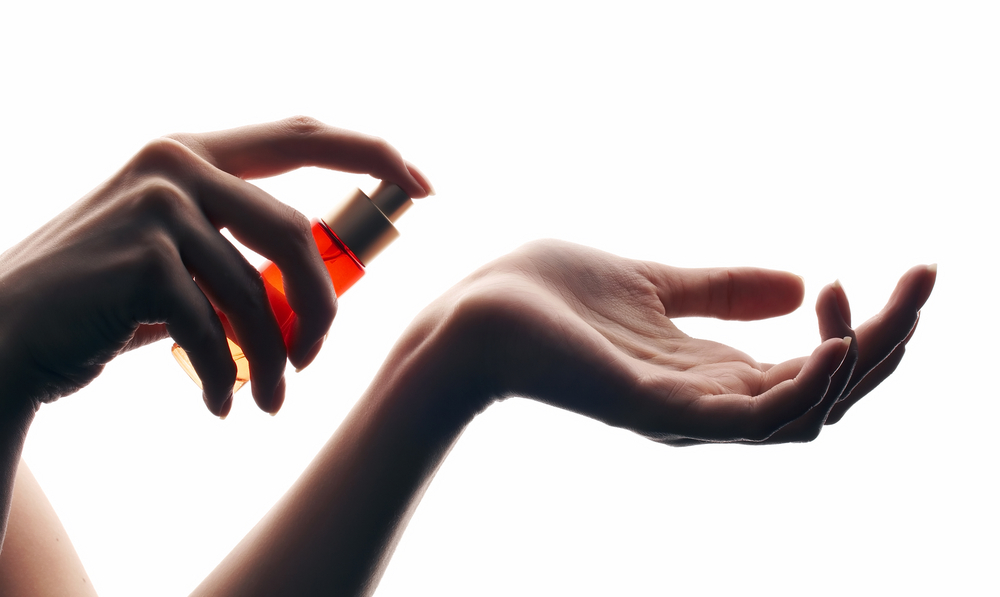 To resolve this very issue, this article vividly describes the top ten deodorants for women in India which limits your selection to a perfect few. Now, for choosing the best from the ten top deodorants listed below depends on your personal preference of scents and aromas. Making a choice of selecting the impeccable deodorant that goes diaphanously with your personality has been made simpler than ever before with the following best choices:
Top 10 Deodorant for Women in India
1. DOVE GOSLEEVELESS ANTI-PERSPIRANT DEODORANT FOR WOMEN          Gentle on the skin and enchantingly fragrant, this deodorant keeps the skin dry for long hours and provides an enriching freshness all day long. It has been efficiently proven to provide forty eight hours of odor and wet-less protection.
2. BLUE LADY DEODORANT SPRAY FOR WOMEN                                                  With warm touches of citrus and fruit essence, the deodorant is just what a lady needs for long hours protection against the harsh callousness of heat and sweat. The fruit notes in the deodorant provide unprecedented freshness all day long.
3. NIVEA INVISIBLE (FOR BLACK & WHITE) ANTI-PERSPIRANT DEODORANT SPRAY FOR WOMEN
Dermatologists approved, this anti-perspirant deodorant leaves no white and prevents yellow staining of your clothes. It gives forty eight hour protection and long lasting fragrance.
4. SUAVE NATURALS ANTI-PERSPIRATION DEODORANT
The natural scents of sweet pea and violet titillates your senses and encapsulate within the embrace of aromatic freshness and appealing fragrance.
5. FA ROLL-ON BLUE ROMANCE DEODORANT
The mild formula of this deodorant stipulates gentle and efficient protection of skin without any predicaments. The sensual essence of this fragrance has romantic notes and the ramifications are outstanding.
6. SECRET INVISIBLE SOLID ANTI-PERSPIRANT & DEODORANT
With exquisite notes of fresh water orchid, the aroma of this deodorant mesmerizes the milieu. The subtle but effective whiff of the deodorant will keep you fresh and your skin dry for long hours.
7. MIDSUMMER WOMAN ANTI-PERPIRANT 24 HOUR DEODORANT
A magnificent product by oriflamme, this deodorant contains invisible formula that prevents staining of clothes from white marks. With its wonderfully efficient smell, the fragrance successfully keeps you feeling fresh all day long and leaves a smooth and soft skin.
8. MITCHUM FOR WOMEN SUPER DRY ROLL ON DEODORANT
Unlike other deodorants that need perspiration to start their work, the patented and water based formula with its wax free contents fights sweat before it even starts.
9. SURE WOMEN COMPRESSED CLEAR AQUA ANTI PERSPIRANT DEODORANT
The alcohol free formula of this anti perspirant deodorant is highly effective in providing long hours protection against sweat induced odor. It provides white mark protection and guarantees forty eight hours constant protection against germs.
10. PUR BLANCA ROLL ON ANTI PERSPIRANT DEODORANT FOR WOMEN
The gentle sensory consuming fragrance of this deodorant will keep you feeling fresh all day long and the unparalleled essence will increase your confidence significantly.