Top 10 Best Government Hospitals in Gujarat
Government hospitals are always supported by the fact that they are having low rates and have all the amendments within them. Gujarat is one of the states having the best government hospitals that are offering the best services to their patients.
You can find here list of the best government hospitals in Gujarat which are famous for their special care and are less expensive compared to the private hospitals.
Top 10 Best Government Hospitals in Gujarat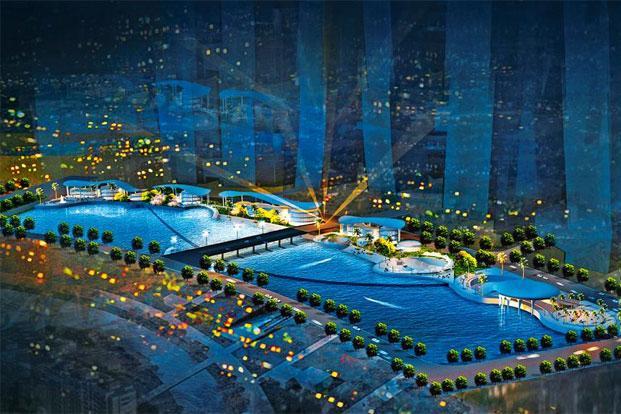 Gujarat Cancer & Research Institute M. P. Shah Cancer Hospital
Welcome to the Gujarat Cancer & Research Institute. Gujarat Cancer & Research Institute was set up in the year 1972, is a functional autonomous body which is organized by Government of Gujarat and Gujarat Cancer Society, associated with B J Medical College. It is also a local Cancer Centre of Government of India and getting help under National Cancer Control Programme.
Add: Civil Hospital Campus, Asarwa, and Ahmedabad-380 016. Gujarat, INDIA;
Ph: 079-22881415 079-22681451 079-26441433
Ahmadabad Dental College Ranchodpura
This College is a leading organization offering undergraduate and postgraduate courses which the maximum courses are offered by the any University of the Gujarat. The open environment of the college makes faculty and students think away from the horizons of conventional thoughts.
Add: Bhadaj – Ranchodpura Road, Off S.P. Ring Road, Near Science City, Ahmedabad, Gujarat 382115
Ph: 02764 260447
Govt spine institute & paraplegia hospital
Government spine institute located in the civil hospital campus, Ahmadabad, is one of the biggest hospitals of its type for spinal cord related treatment in the country. It was established on 13th of October, 1978 by Shri Morarjibhai Desai, the then prime minister of India.
Add: Government Spine Institute, Civil Hospital Campus, Asarwa, and Ahmedabad-380 016
Ph: 079-22680471
Seth V.S. General Hospital & Seth Chennai Maternity Hospital; Ahmedabad
Seth Hospital is one of the best government hospitals n Gujarat. It has a state-of-the-art medical facility and provides the world-best medical services equipped with the modern equipment. The team of doctors as well trained staffs has an extensive experience in providing the specialized treatments to all patients.
Add: 19, Dungarshinagar-1 Chandranagar, Bhatta, Paldi, Ahmedabad – 380007 Gujarat India
Ph: +91-079-26641068
L.G. Municipal Corporation Hospital; Ahmadabad
Ahmedabad is a big historical as well as the industrial city of Gujarat. After acquiring the status of a grand mega city, its rate of growth, as well as development, has astonishingly increased. The Ahmedabad Municipal Corporation or the AMC, recognized in July 1950 under the Bombay Provincial Corporation Act, 1949, is responsible for the civic infrastructure as well as administration of the city of Ahmedabad.
Add: Amdavad Municipal Corporation Mahanagar Seva Sadan Sardar Patel Bhavan Danapith Ahmedabad – 380001. Gujarat, India;
Ph: +91-79-25391811 to 25391830, Fax:   +91-79-25350926
SSG Civil Hospital Baroda
Sir Sayajirao General Hospital (SSG Hospital) previously known as Countess of Dufferin Hospital & then Baroda Medical College is located just opposite to Kirti Mandir. The hospital has a total of 1513 beds with an average of 4 lakh patients yearly. The bed occupancy rate of the hospital is 83%.
Add: Opposite to Kirti Mandir, Vadodara – Baroda City
Guru Gobind Singh general hospital & Govt. Medical College, Jamnagar
Government Dental College, as well as Hospital, is one of the best Government institutes in Gujarat state. It is the single academic government dental institute in the region of Saurashtra as well as Kutch, which is committed to offering dental health care par excellence at a reasonable cost for the majority of the residents of developing rural areas which bear the total residents around 1.5 to 2 crore.
Add: Government Dental College & Hospital Opp. City Police Line, Navagam-Ghed, Jamnagar 361008
Ph: (0288)-2550352, Fax: (0288)-2550369/2670367
Civil Hospital Surat
New Civil Hospital, Surat was established earlier than five decades in the year of 1964 with the facility of 300 beds for indoor patients with the main objective of imparting medical education as well as for extending tertiary level health care for the patients of South Gujarat as well as surrounding regions. It was the part of the Govt. Medical College, Surat which was started in the same year. Gradually, over fifty years, it has grown to the present size as well as dimensions with a bed capacity of 1150 beds. It is surely one of the best government hospitals in Gujarat.
Add: Office of the Medical Superintendent, New Civil Hospital Campus, Majuragate, Surat – 395001.
Ph: (0261) 2244456

Patan Janta Hospital
It is a leading Multi-Speciality Hospital in Patan, Gujarat, India recognized for its adoption of Professional standards, both nationally as well as internationally.The New Hospital was inaugurated by the Hon. Chief Minister of Gujarat state, Shri Narendra Modi in November 2001.
Add: GJ SH 220, Sardar Ganj, Patan, Gujarat 384265
Ph: 02766 230 401
Gujarat Adani Institute of Medical Sciences (GAIMS)
Gujarat Adani Institute of Medical Sciences (GAIMS) is an exclusive Public Private Partnership (PPP) venture among Adani Education and Research Foundation as well as Government of Gujarat. GAIMS is affiliated to KSKV Kachchh University. The Ministry of Health & Family Welfare, Government of India, had issued an official Letter of Permission (LoP) dated July 13, 2009, to GAIMS for starting a Medical College at Bhuj with overall intake of 150 students from the academic year 2009-10.
Add: Gujarat Adani Institute of Medical Sciences (GAIMS), G K General Hospital, Bhuj – 370001. KUTCH
Ph: +91 -02832- 246417/18 & 258071
Conclusion
The Government facilities for the medical needs of people in Gujrat are many. These are not only the economic to your pocket but also hosts the best doctors and state-of-art equipments. This list of the best government hospitals in Gujarat will surely help you to find a solution to your medical needs.